Unearthed Tweets Support Stormy Daniels Anecdote That Trump Detests Sharks: 'Last on My List'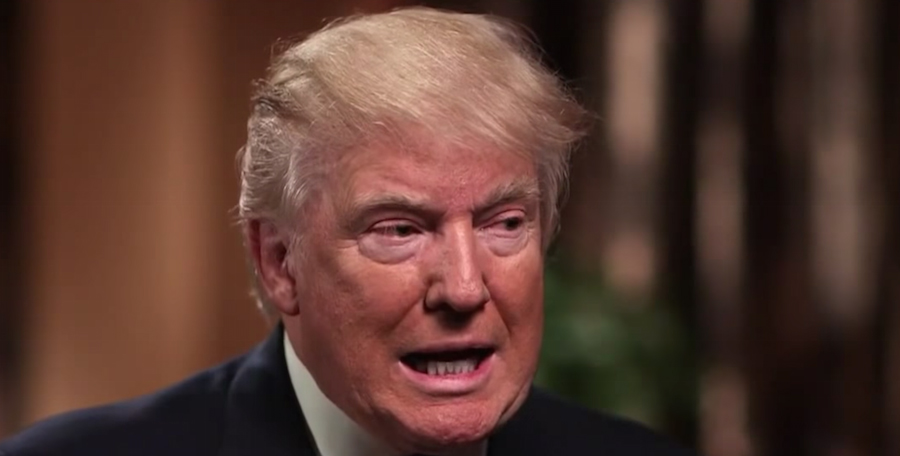 There are three inevitabilities in life. Death, taxes and, more recently, that there is always a tweet by President Donald Trump that confirms an outlandish claim.
Today's edition? A couple of 2013 dispatches sent by the president which seemingly confirm an anecdote from porn star Stormy Daniels, who Trump allegedly had an extramarital affair with back in 2006.
In 2011, Daniels spoke to InTouch magazine and described several alleged sexual encounters with the president. These accounts also went into the nature of their alleged relationship, what they did when they weren't having sex, what their rapport was like, etc.
Here is a description of one day in the life of that alleged affair, a day in which she noticed Trump has an irrational fear of sharks.
"He is obsessed with sharks. Terrified of sharks. He was like, 'I donate to all of these charities and I would never donate to any charity that helps sharks. I hope the sharks die,'" she said. "He was like riveted. He was like obsessed. It's so strange, I know."
Now, a couple of 2013 tweets from Trump have been unearthed (h/t Jordan Uhl) that seem to confirm this unusual nugget.
The president wrote, "Sorry folks, I'm just not a fan of sharks," noting that they will be around "long after we are gone."
Here, Trump admits that sharks are lower on his list than even the "losers and haters of the World," proving that he had a propensity for bizarre capitalization even before he was elected.
So there you have it. Trump hates sharks. Who knew?
[image via screenshot]
—
Follow Lawrence Bonk (@sidescrollers) on Twitter
Have a tip we should know? tips@mediaite.com