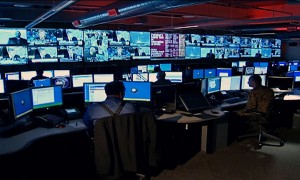 U.S. officials are concerned about a 24-hour "Jihadi Help Desk" that allows terrorists to engage with potential recruits and expand their communication worldwide with minimal surveillance, NBC News reports.
Aaron F. Brantly, a counterterrorism analyst at the Combating Terrorism Center at West Point, said in an interview Monday terrorists have "developed a series of different platforms in which they can train one another on digital security to avoid intelligence and law enforcement agencies for the explicit purpose of recruitment, propaganda and operational planning."
Brantly said jihadists use this "Help Desk" to "answer questions from the technically mundane to the technically savvy to elevate the entire jihadi community to engage in global terror," adding this method of communication enables them to "engage in operations beyond what used to happen, and in a much more expeditious manner."
"They are now operating at the speed of cyberspace rather than the speed of person-to-person communications," Brantly said.
In the wake of last weekend's devastating attacks in Paris, the troubling realization that neither French nor U.S. authorities were aware of specific threats to the City of Lights exposes the danger of technological advances by terrorist organizations.
During a speech last month, FBI director James Comey said that "the challenge to law enforcement and national security officials is markedly worse" because of new encryption technology. "If the challenges of real-time interception threaten to leave us in the dark, encryption threatens to lead all of us to a very dark place," Comey added.
Brantly noted that intelligence officials can "get a sense of where" terrorists are when "they say they are signing off to participate in the [Muslim] call to prayer," but noted jihadists are "very decentralized" and "operating in virtually every region of the world."
He said terrorists use encryption for "person-to-person communications," which are very difficult to break. "They also post YouTube Videos, going step by step over how to use these technologies," Brantly added.
"Imagine you have a problem and need to solve it and go to YouTube; they have essentially established the same mechanism," Brantly said.
[Image via Wikimedia commons]
—
>> Follow Elizabeth Preza on Twitter (@lizacisms)
Have a tip we should know? tips@mediaite.com