UVA Gave Credibility to Rolling Stone's Campus Rape Story: Newly Revealed Letter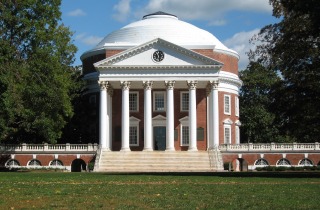 In May, Associate Dean of the University of Virginia Nicole Eramo filed a $7.5 million defamation lawsuit against Rolling Stone magazine for making her look like a villain in the magazine's infamously now-retracted story "A Rape on Campus."
But now, the magazine has claimed in court that Eramo was, in fact, one of the reasons why the magazine thought that the student at the center of the story, "Jackie," could ever be trusted. A letter from Rolling Stone to Eramo's lawyers, which was considered inadmissable as evidence but was allowed because Eramo referenced it herself, states the following:
"…Rolling Stone believed in the credibility of Jackie's story because it came with the imprimatur of UVA, and of Dean Eramo specifically."
Going back a bit, the Rolling Stone writer, Sabrina Rubin Erdely, had approached a woman named Emily Renda, a rape survivor who was working on UVA's staff on sexual assault issues on campus in the Student Affairs office. It was Renda who gave Erdely the story about "Jackie" as the rape case that could serve as a "single, emblematic college rape case" that would accurately represent the prevalence of rape culture at UVA. Someone with whom Renda was working very closely on this issue was Dean Eramo. The letter makes it sound as if there was no reason for Rolling Stone to question this case because it had a seal of approval from not just a UVA staff member, but from Eramo herself. Surely if Eramo was working in Student Affairs on an extensive piece of journalism in a mainstream publication she would know what kind of information was being provided.
So, if Eramo is being named as the "primary villain" in a story that Rolling Stone has since retracted, can she sue them for calling her the bad guy when she helped facilitate the story in the first place? In their response to the suit, Rolling Stone said that they weren't trying to smear Eramo, but "any libel inquiry turns on what Rolling Stone knew and believed at the time of publication," and the story that was enabled by Eramo hinged on what Eramo — or Eramo's own Student Affairs staff — gave them.
It's another wrinkle in an extremely complicated story, and the logic of such disclosure is that if the UVA Student Affairs staff — led by Eramo — handed Rolling Stone "Jackie," then why would they have doubted the school as a source?
UPDATE — 7:50 p.m. ET: Eramo's counsel, Libby Locke, provided the following comment in response to the Rolling Stone lawyer letter:
Rolling Stone's claims that Dean Eramo was somehow the imprimatur for the story is categorically false. Rolling Stone's sole basis for that conclusion (found in the Rolling Stone lawyer letter) is that "Erdely was directed to Jackie by Emily Renda, then working closely with Dean Eramo in the Student Affairs office …." That is false. Renda was a student advocate for sexual assault victims at the time she directed Erdely to Jackie. She was not working closely with Dean Eramo on sexual assault cases, she did not — and has never — had access to University sexual assault case information in any capacity, and Dean Eramo did not participate in providing Renda or Rolling Stone facts to support this false and reckless story. It is shameful that Rolling Stone is trying to shift the blame to Dean Eramo for their own malicious and reckless reporting.
[h/t The Hollywood Reporter]
[Image via Shutterstock.com]
— —
Have a tip we should know? tips@mediaite.com