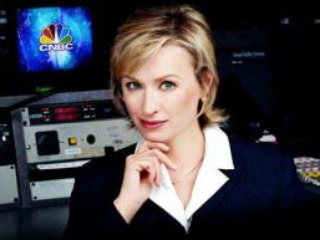 Tina Brown is planning to extend the Daily Beast's brand and reach with an online talk show that is being described as having a format similar to that of The View.
According to the Observer, the Newsweek Daily Beast company has already hired producers Kathy O'Hearn, formerly of CNN, and Susie Banikarim, who was "poached from Diane Sawyer." O'Hearn has previously worked with Brown as the executive producer of CNBC's relatively short-lived weekly talk show, Topic [A].
The show will not only potentially bring increased visibility to the Daily Beast, but it is also set to provide the news site with original video content. There's at least one former member of the Newsweek / Daily Beast blended family, however, that isn't terribly enthusiastic about the new venture:
Former Newsweek editor Mark Coatney, now in charge of Tumblr media relations, criticized the decision on (what else?) his Tumblr, citing the strength of the Newsweek brand, its healthy traffic and the havoc the move would wreak on its searchability.

He got sentimental about the content, too.

"Newsweek.com at its best, especially when Deirdre Depke and Tom Watson ran it, was a really great read, full of stories and photos you wouldn't find anywhere else, and done with a nice dose of wit and style," he told Off the Record in an e-mail.
But, then again, who is to say longer format, in-depth reporting and editorials with "wit and style" can't coexist peacefully with short, topical posts, viral videos or (God, we hate this word) talk show webisodes.
h/t The Observer
Have a tip we should know? [email protected]