Washington Post Editorial Board: Sarah Sanders 'Should Be Allowed to Eat Dinner in Peace'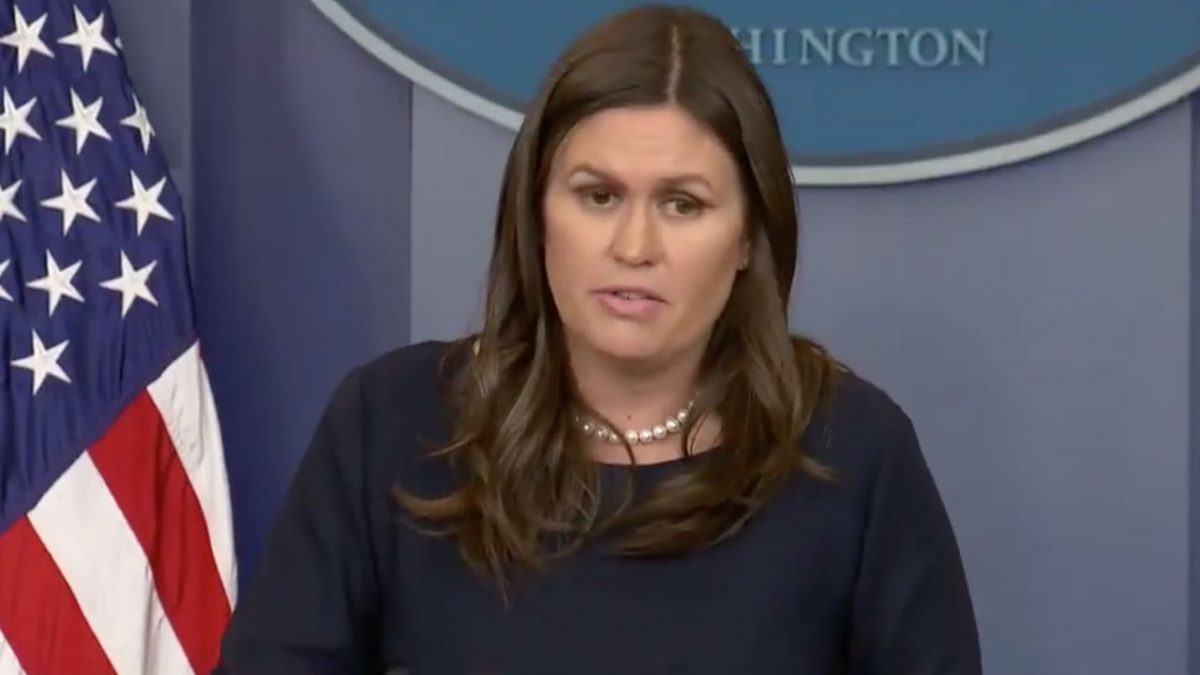 The Washington Post editorial board has come out against the decision one restaurant made in asking Sarah Huckabee Sanders to leave.
The owner of the Red Hen restaurant defended the decision and said she would "absolutely" do it again, in comments made to… the Washington Post.
The editorial board of the paper makes it clear they understand the anger at the Trump administration, especially over the family separation and detention policies that have dominated news coverage. But they don't believe that the spilling of "strong political feelings" into the "private sphere" is good for the country:
We nonetheless would argue that Ms. Huckabee, and Ms. Nielsen and Mr. Miller, too, should be allowed to eat dinner in peace. Those who are insisting that we are in a special moment justifying incivility should think for a moment how many Americans might find their own special moment. How hard is it to imagine, for example, people who strongly believe that abortion is murder deciding that judges or other officials who protect abortion rights should not be able to live peaceably with their families?

Down that road lies a world in which only the most zealous sign up for public service. That benefits no one.
David Axelrod said earlier it's dismaying to see liberals cheering on the restaurant's decision, while Ana Navarro argued yesterday that "you make choices in life, and there is a cost to being an accomplice to this cruel, deceitful administration."
You can read the full editorial here.
[image via screengrab]
— —
Follow Josh Feldman on Twitter: @feldmaniac
Have a tip we should know? tips@mediaite.com
Josh Feldman - Senior Editor