WashPo Editor Clarifies Her 'Trump Hit on Me' Claims: 'He Called Me Beautiful'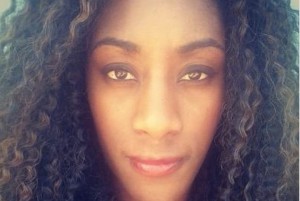 Washington Post's Karen Attiah sounded the alarms of sorts this afternoon when she Tweeted out the following cryptic message after a meeting with Donald Trump and the WaPo Editorial Board:
So. I got hit on today by Donald Trump.

— Karen Attiah (@KarenAttiah) March 21, 2016
As you can see from the user engagement on the Tweet, people were quick to follow up on Attiah's commentary, asking for any clarification on this newly-emerging behavior from the Republican frontrunner.
@HayesBrown writing now

— Karen Attiah (@KarenAttiah) March 21, 2016
Then Monday night, Attiah — who serves as the Deputy Opinions Editor for the Post — released her story with the headline "I asked Trump a policy question. Then he called me 'beautiful.'"
Attiah mentioned, and transcribed, some of the policy-related conversation that they had with the Republican frontrunner ("But do you feel that your messages, your rhetoric, are dangerous and divisive for this country?", seemingly commonplace topics for Trump questioning these days), before detailing the after-meeting exchange she shared with Trump personally:
As the meeting ended and we were walking out of the room, I thanked Trump for taking my question. He turned to me and said, "I really hope I answered your question," and added casually with a smile, "Beautiful." I was stunned. I didn't say thank you, and I don't think I smiled. He then walked out to meet with my Post colleagues briefly before heading to the elevator. I stayed in the conference room for a few minutes as it sunk in that the potential GOP nominee for president thought it was okay to comment on my appearance. Did he just say that?
…
Perhaps he thought that calling me beautiful would make me ignore the fact that he brazenly lied about his polling numbers among Hispanic voters. Or make me believe that he wasn't really a racist. Who knows? At least now I know, firsthand, that the sexism that Trump puts on display against Megyn Kelly under the lights of national TV is not that much different from how he is in real life toward female journalists.

Sad.
You can read Attiah's full opinion post for The Washington Post here.
Have a tip we should know? tips@mediaite.com