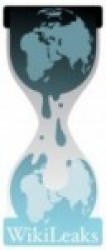 The timing on this, coming the day before Thanksgiving, is not so great. Nevertheless, Wikileaks, a website that "publishes anonymous submissions and leaks of sensitive governmental, corporate, organizational or religious documents, while attempting to preserve the anonymity and untraceability of its contributors" has decided to publish 573,000 intercepted text messages sent during the 9/11 attacks. Needless, to say it is not an easy read.
So far Wikileaks says it will not reveal who provided them with the messages beyond acknowledging that they came from sources "ranging from Pentagon employees to messages sent by the NYPD, and even automated messages relayed by computers to their operators." According to the BBC "Internet analysts say they believe the messages are genuine but federal authorities have refused to comment."
The messages understandably veer from confusion, to panic, to fear, to expressions of love as people try to sort out what is happening and contact loved ones. Eight years later, the Internet being what it is, it's hard not to read these messages and also wonder how differently we might have experienced that day, media-wise, had social networking sites like Twitter had been around.

NEXT>>> Intercepted texts, and CNN reports.
Have a tip we should know? tips@mediaite.com