WH Aide Reportedly Promised Meghan McCain She'd Apologize Publicly for Comment About Her Dad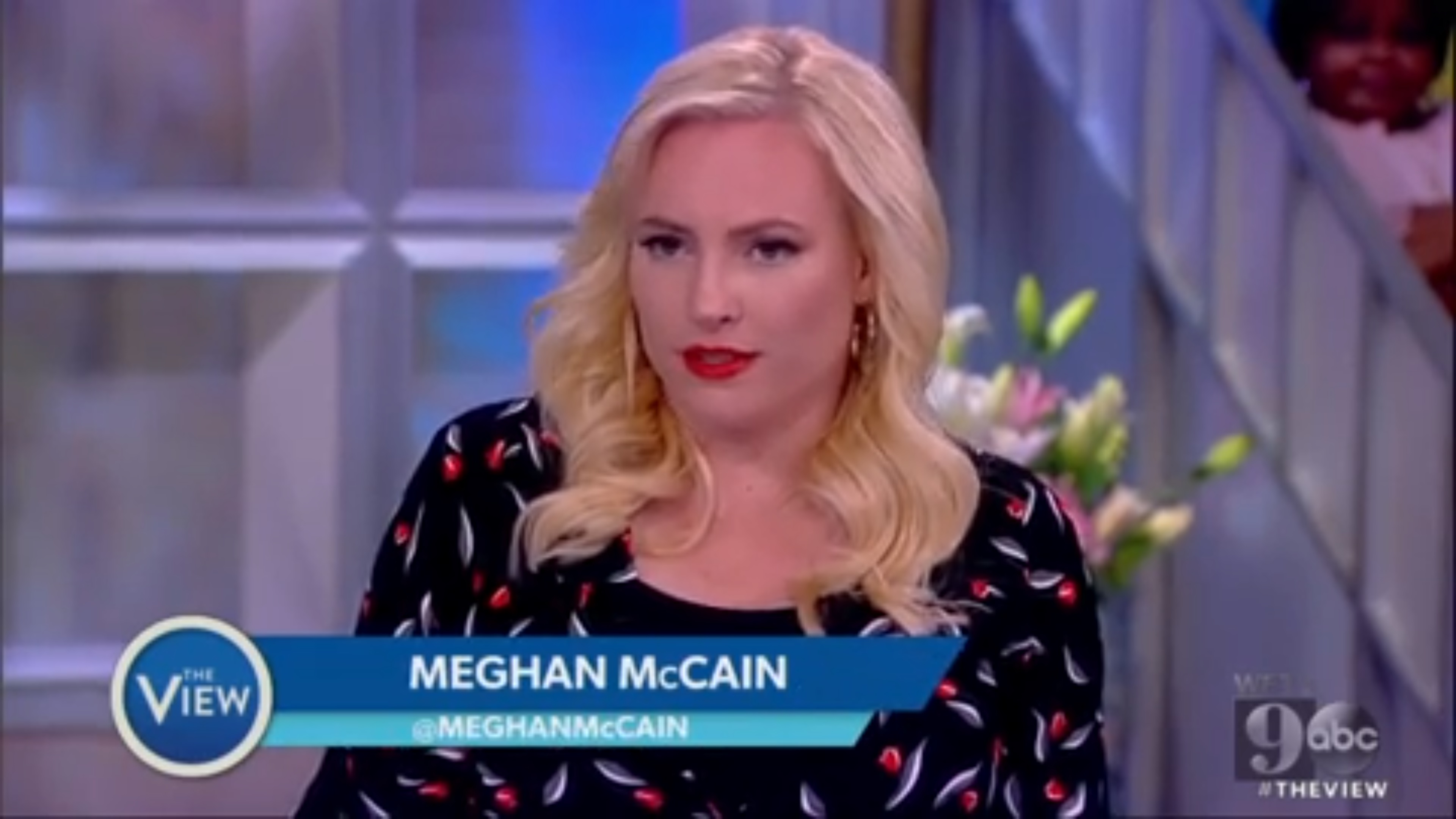 White House aide Kelly Sadler reportedly promised Meghan McCain days ago she'd apologize publicly for joking about her father's struggle with brain cancer, but so far, the staffer hasn't publicly said a word.
Now, she doubts that apology will ever come, according to a conversation with ABC News.
.@MeghanMcCain tells @ABC: "When I had a conversation with Kelly [Sadler], I asked her to publicly apologize and she said she would. I have not spoken to her since and I assume that it will never come."

— Tara Palmeri (@tarapalmeri) May 13, 2018
McCain received a call from Sadler to smooth things over after the staffer said Sen. John McCain's (R-AZ) opinion on CIA Director nominee Gina Haspel was obsolete because "he's dying anyway." But Sadler was told she'd need to go public with her mea culpa.
Even though Sadler agreed, as of Sunday, no apology had been issued outside of the call.
Last Friday, McCain spoke out about Sadler's joke on The View, questioning why she'd still have a spot in the White House after such a remark.
"I don't understand what kind of environment you're working in when that would be acceptable and then you can come to work the next day and still have a job," McCain said.
The White House has still not refuted reports of the jab, yet it, too, has not apologized or removed Sadler from her post.
The joke, which was leaked from a closed-door meeting, reportedly angered Press Secretary Sarah Sanders, who seemed more upset about the privately made statement reaching the press rather than the substance of the statement itself. Sanders later chastised staffers for the leak, it was reported.
An administration official excused the remark, telling CNN it was intended to be funny but that "it fell flat."
[Image via screengrab]
Follow Amy Russo on Twitter: @amymrusso
Have a tip we should know? tips@mediaite.com