White House Denies Editing Terrorism Reference Out Of CIA's Benghazi Talking Points
W.H. Denies Editing Terrorism Reference Out Of CIA's Benghazi Talking Points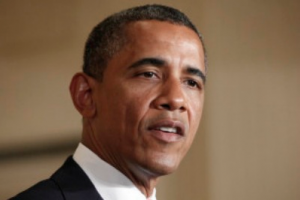 On Saturday, the White House said the only changes the administration made to the CIA's talking points on the attack on the U.S. consulate in Benghazi were minor ones. The response comes after some lawmakers' reports that, in his testimony, David Petraeus said the talking points included reference to terrorism/al Qaeda, which was later edited out.
"The only edit that was made by the White House and also by the State Department was to change the word 'consulate' to the word 'diplomatic facility,' since the facility in Benghazi was not formally a consulate," Deputy National Security Adviser for Strategic Communication Ben Rhodes said. "Other than that we were guided by the points that were provided by the intelligence community. So I can't speak to any other edits that may have been made."
Rep. Peter King has been one of the lawmakers present at the closed-door hearings, who's said the testimony mentioned edited talking points. Asked who may have made those changes, King said, "It could be anywhere in the Defense Department, the State Department, the Justice Department, the White House." It's important to find out who and why, he said.
"I have my own beliefs, that for whatever reasons, the administration honestly believes that the war against al Qaeda is pretty much over and that's the message that they wanted to present," he added.
"I'm saying we were provided with points by the intelligence community that represented their assessment; the only edit made by the White House was the factual edit about how to refer to the facility," Rhodes said. He added:
"The focus of this has often been on public statements that were made by Susan Rice and other administration officials in that first week after the attack, those were informed by unclassified talking points that were provided to the Congress and the other agencies in the rest of the administration by the intelligence community. So that's what informed our public statements. Now if there were adjustments to them made by the intelligence community, that's common and that's something they would have done themselves."
Have a tip we should know? tips@mediaite.com