White House Press Sec. Sarah Sanders: Anonymous Official is 'Coward' Who Should Resign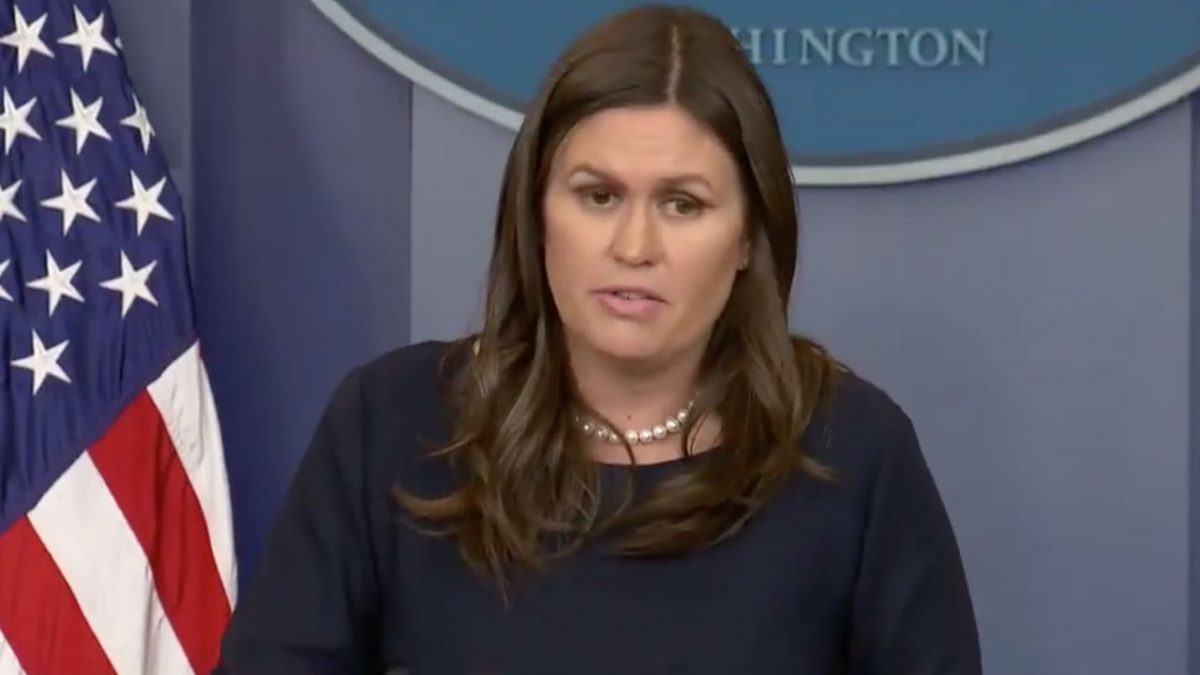 On Wednesday,  White House Press Secretary Sarah Sanders issued a statement regarding the anonymous and scathing New York Times op-ed questioning President Donald Trump's fitness and suggesting a resistance effort from within his ranks.
In the scathing op-ed, the Trump administration official writes:
The dilemma — which he does not fully grasp — is that many of the senior officials in his own administration are working diligently from within to frustrate parts of his agenda and his worst inclinations.

I would know. I am one of them.
In response, the statement signed by Sanders called the op-ed "pathetic, reckless and selfish."
"We are disappointed, but not surprised, that the paper chose to publish this pathetic, reckless and selfish op-ed," the statement read, after pointing out the nearly 62 million people who voted for Trump.
The statement — which echoed  Trump's own words during a meeting with sheriff's at the White House earlier today — continued on: "The individual behind this piece has chosen to deceive, rather than support, the duly elected President of the United States."
"This coward should do the right thing and resign," the statement then concluded, taking an aim at the still anonymous author of the explosive piece.
Read the full statement below, via The Guardian.
The White House just issued an official response to the NYT pic.twitter.com/v5NMeJ9SYT

— Ben Jacobs (@Bencjacobs) September 5, 2018
Have a tip we should know? [email protected]