Multiple news outlets tonight have confirmed the identity of the Oregon college shooter as Chris Harper Mercer, and already there are some details coming out from social media accounts believed to be his.
The photo here is taken from a Myspace page belonging to someone identified as Chris Harper Mercer: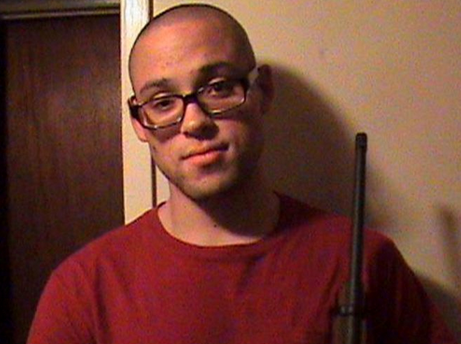 The account is connected to Torrance, California, and according to The Daily Beast, he lived in Torrance before moving to Oregon in a town where there is reportedly some police presence in tonight.
The profile also contains a bunch of pro-IRA images: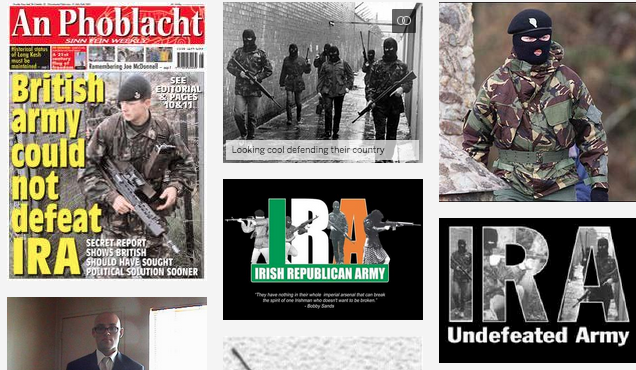 There's also a dating profile circling around believed to belong to Mercer, identifying the user IRONCROSS45 as mixed race, "conservative, republican," and "not religious, but spiritual." One of his "dislikes" was "organized religion."
Accounts from witnesses of the shooting earlier said that the shooter asked people if they were Christian before firing. If they were, he shot them in the head, and if they weren't, he shot them in the legs.
Fox News' Trace Gallagher provided more information on the shooter and how authorities are planning to search his Oregon apartment.
Gallagher said that neighbors didn't like his smoking and was "heavily involved in weapons," but other than that there's very little online information to be found about him.
Watch above, via Fox News.
UPDATE –– Oct. 2, 9:22 am EST): NBC's Pete Williams reports on MSNBC that Mercer may have been in a theatrical production at the school, but was not a student. He lived in the community with his mother after moving from Los Angeles. His father is a restaurant manager in L.A., and was reportedly "in shock" upon hearing his son was the shooter.
UPDATE –– Oct. 2, 2:01 pm EST: Law enforcement officials revealed more details about Mercer today, including what's described as a "hate-filled note" left at the scene of the shooting. Mercer reportedly said he would be "welcomed in Hell and embraced by the devil."
He was reportedly depressed, lamented not having a girlfriend, and had a total of thirteen weapons in his house (six were found at the scene of the shooting, the other seven at his house), as well as plenty of ammo.
Some reports have said that Mercer was born in England, and there's also some detail revealed in one report about Mercer's home life:
In the offline world, Mr. Mercer's mother sought to protect him from all manner of neighborhood annoyances, former neighbors in Torrance said, from loud children and barking dogs to household pests. Once, neighbors said, she went door-to-door with a petition to get the landlord to exterminate cockroaches in her apartment, saying they bothered her son.

"She said, 'My son is dealing with some mental issues, and the roaches are really irritating him,' " Julia Winstead, 55, said. "She said they were going to go stay in a motel. Until that time, I didn't know she had a son."
Mercer was also reportedly in basic Army training before being discharged.
UPDATE –– Oct. 2, 6:32 pm EST: Law enforcement officials revealed at another press conference today that Mercer was enrolled at the school and was in the classroom where people were shot.
[image via Myspace]
— —
Follow Josh Feldman on Twitter: @feldmaniac
Have a tip we should know? tips@mediaite.com
Josh Feldman - Senior Editor