Who's On The Ballot? Website Seeks To Fully Inform The Low-Information Voter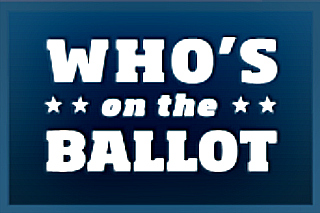 If you're a New York City resident and you're unsure where your polling place is, whether you're actually registered to vote, and which exact candidates and issues are on the ballot, a new website seeks to be a one-stop comprehensive guide for all these questions.
Whosontheballot.org, launched by William von Mueffling, a successful investment manager and part-time Columbia University professor, provides all the answers with just the input of your home address.
Von Mueffling explains that he was "tired of going to the ballot box and discovering there for the first time just who was up for election," and laments that NYC is "renowned for its low voter turnout and its hidebound board of elections."
Most New Yorkers have no guide to their elections. There's no place to go in advance of election day and find out who was up for election in their are, what the person's platform was, and where to vote. The Board of Elections iPhone application simply steers voters to their nearest polling place. Residents also don't receive any mailings from the Board explaining the candidates and a description of their positions.
Of course, most of that information seems like a luxury, but von Mueffling set out to make it all available in one website. In collaboration with his former professor Esther Fuchs, a voter turnout activist, he created the website as it stands today.
"Now a formerly information-poor New Yorker can enter their building number, street name and borough into the Find Out Who's On the Ballot webpage and receive information on each of the candidates up for office as well as their polling place," he says.
Perhaps this sort of website exported to other localities could go a long way in helping low-information voters get the information necessary to make an educated voting decision.
Check out the full website here.
Have a tip we should know? tips@mediaite.com