Wow: Man Stages Girl's Kidnapping To 'Be The Hero,' But Then This Happened…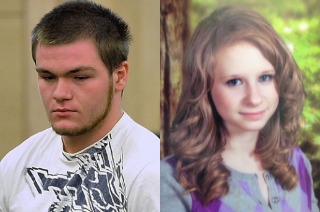 File this one in the "awful" category:
A man lured a 15-year-old girl, apparently sought to stage her kidnapping and rescue in an effort to be a "hero," and accidentally killed her, according to reports. Kyle Dube was indicted on Wednesday on charges of kidnapping and murder, after Nichole Cable's body was found in a wooded area earlier this month.
Dube, 20, used Facebook to get in touch with Nichole, according to an affidavit from Maine's state police, arranged to meet with her in the woods, then duct-taped her mouth, and put her in the back of his father's pickup truck.
"Dube later discovered that she was dead, so he dumped her body and covered it with branches," according to the Associated Press. Detective Thomas Pickering said Dube told his brother he "intended to kidnap Nichole and hide her; that he would later find her and be the hero."
Nichole was reported missing on May 13 by her mother, who said she had left the night before to meet a friend at the end of the driveway but hadn't returned.

Police interviewed a friend of Nichole's named Bryan Butterfield, who said somebody had set up a fake Facebook account in his name and he suspected Dube. Butterfield told detectives that Dube wanted to have sex with Nichole but that she had rejected his advances, the affidavit said.
Both Dube's brother and girlfriend spoke to police. A judge denied a motion from the AP and Portland Press Herald to unseal the affidavit.
(h/t Boston.com)
Have a tip we should know? tips@mediaite.com