Writer Accuses Rolling Stone's Jann Wenner of Sexually Harassing Him in Exchange for Job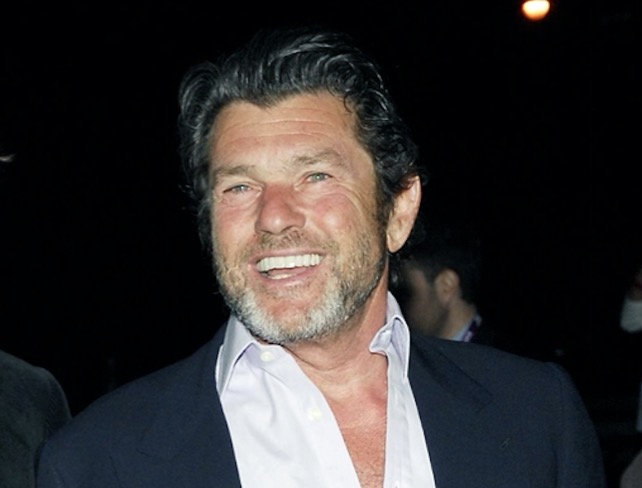 Jann Wenner is facing accusations from a freelance reporter who claims that the Rolling Stone co-founder and publisher tried to force him into a sexual liaison as a trade for career advancement.
In an interview with Buzzfeed, Ben Ryan spoke about how he Wenner had a correspondence with each other after being invited to write for Men's Journal. At one point, Wenner allegedly invited Ryan over to his Upper West Side townhouse, and that led to Wenner making a pass at him.
The publisher greeted his guest, fixed him a drink — "like a sidecar; one of those old, fancy, mid-century lowball glasses," Ryan recently recalled — and sat with him on a couch. Wenner had been out as gay for 10 years by that point, and Ryan said he was aware that he might have expectations, but the young writer figured he could hold the line. Then suddenly, said Ryan, his host pounced.

"I had Jann Wenner's tongue in my mouth," Ryan said. "I went along for a second but then said something to the effect of 'oh please, I'm not that kind of girl.'"
Ryan said the experience left him "totally grossed out," and he wrote in his journal that it was the "most pure form of sexual harassment." As Ryan tried to leave that night, Wenner said he would give him a writing contract if he stayed and exchanged sexual favors.
"His tone of voice was rather sarcastic, I will allow," said Ryan in a statement to The Wrap. "Nevertheless, he did put the offer into words; and this is not the sort of thing you joke about when you are the head of a large media company. Sexual harassment is not a joking matter."
When Wenner was asked for comment, he acknowledged the encounter with Ryan, but denied trying to pressure him and making a job offer this way.
"I met him twelve years ago and did flirt with him," Wenner said. "There was no quid pro quo. He refused my advances, but still went on to have his assignment from Men's Journal published."
The country has observed numerous sexual harassment scandals recently, and media figures have not been immune from allegations of inappropriate behavior. Michael Oreskes resigned as NPR news chief when allegations came out against him, NBC recently cut ties with Mark Halperin for similar reasons, and there is still significant intrigue about the recent news pertaining to Bill O'Reilly's ouster from Fox News.
[Image via shutterstock]
— —
>> Follow Ken Meyer (@KenMeyer91) on Twitter
Have a tip we should know? [email protected]