WSJ Spiked Editorial on Trump's Mob Ties, Reportedly Prompting Exodus of Opinion Staffers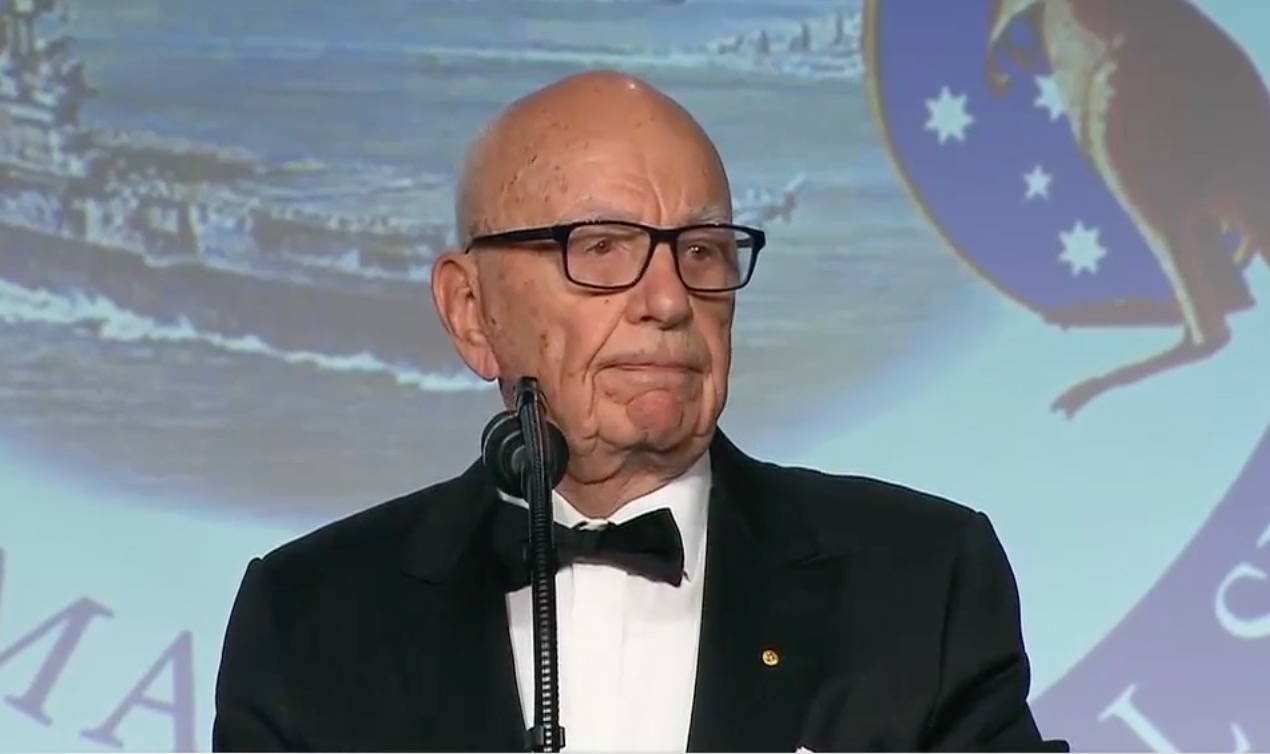 The exodus of staffers from the Wall Street Journal's editorial pages was likely caused by the paper's embrace of Donald Trump during the 2016 election, in particular the spiking of an editorial on the then-candidate's ties to the mob, according to an Esquire report.
Sam Tanenhaus' extensive piece on Never-Trumpers spent some time examining the "the rupture within the Journal's editorial pages and the exodus that resulted."
That exodus, which has long been rumored to have been the result of the Rupert Murdoch-owned paper's gradual embrace of Trump, was extensive:
Bret Stephens, who won a Pulitzer in 2013, was the defector with the highest profile. He was deputy editor when he jumped over to the Times, where he was soon joined by his editor at the Journal, Bari Weiss. The Journal's books editor, Robert Messenger, is now at The Weekly Standard. Sohrab Ahmari, a foreign-policy writer, went to Commentary. Mark Lasswell, an editor, was told not to return from a book leave.
The reason for those departures, according to "several defectors," Tanenhaus writes, "was the Journal's skidding reversal once Rupert Murdoch realized Trump could win."
Per Tanenhaus:
Several sources pointed to the editorials by one writer, James Freeman. "All-in for Ted Cruz" during the primaries, Freeman wrote a strong attack on Trump's Mob dealings, and had a second ready to go. But as Trump got closer to clinching the nomination, Paul Gigot kept delaying publication, saying "it needed work." Once Trump became the likely Republican nominee, Freeman executed a neat volte-face. "The facts suggest that Mrs. Clinton is more likely to abuse liberties than Mr. Trump," he wrote. "America managed to survive Mr. Clinton's two terms, so it can stand the far less vulgar Mr. Trump."
That Gigot, the WSJ editorial pages' editor, would waffle on a story about a presidential candidate's ties to the mob is remarkable. Though it's not necessarily surprising from a paper whose editorial pages have largely come around to Trump's world view. The editorial board recently called on Robert Mueller, who is conducting the investigation into the Trump campaign's ties to Russia, to resign, echoing White House attempts to undermine the expanding probe.
[image via screengrab]
—
Follow Aidan McLaughlin (@aidnmclaughlin) on Twitter
Have a tip we should know? tips@mediaite.com
Aidan McLaughlin - Editor in Chief