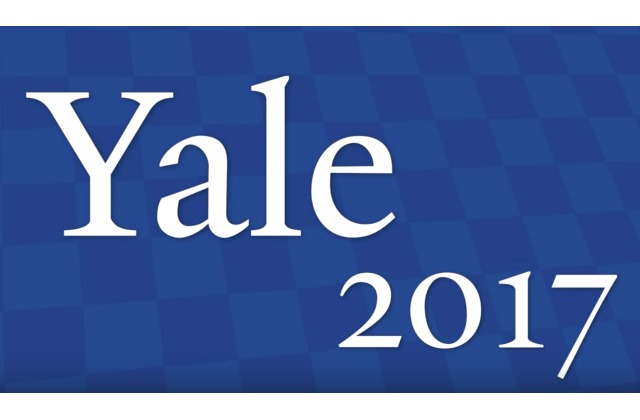 Yale University awarded two members of its 2017 graduating class — Alexandra Zina Barlowe and Abdul-Razak Zachariah — its annual Nakanishi Prize for showing "exemplary leadership in enhancing race and/or ethnic relations." However, the pair played a role in an infamous 2015 controversy that led to two professors ending or diminishing their roles at the Ivy League school.
The two professors — Erika and Nicholas Christakis — were hounded by student protesters after the former sent an e-mail responding to a call from a university official for students to not dress in "culturally insensitive" Halloween costumes. Erika Christakis bluntly wondered, "Whose business is it to control the forms of costumes of young people?"
This apparently was too much for many student activists at Yale, who called for her resignation. Her husband took a public stand to defend her, but the same undergraduates shouted him down and berated him, as detailed in a Friday item from the conservative Heat Street website.
Barlowe, in her role as a leader of the Black Student Alliance at Yale club, spearheaded a November 2015 petition to the university's administration that included a demand for "the removal of Nicholas and Erika Christakis from their administrative positions."
Barlowe also appeared on Democracy Now! to say that the e-mail was "completely ignoring the students in her college and also in the university who find these issues to be not just, you know, discomforting and upsetting, but really deeply harmful and actually creating space for violence to happen on campus."
Zachariah was one of Erika Christakis' students, and spoke out against her after the e-mail emerged, according to a November 2015 article:
Abdul-Razak Zachariah and another student both spoke about the difficulty of being the only male Black student in the Erika Christakis's competitive seminar "The Concept of the Problem Child." This upcoming lecture is about Black male youth in America. Abdul acknowledged that while he perceived Professor Christakis to be a kind person, her level of unprofessionalism and assumed knowledge about experiences that are outside her realm of academia is unacceptable as a leader on campus.
The professor ultimately left the Ivy League institution at the end of 2015. A year later, she wrote an op-ed piece for The Washington Post, where she spotlighted the "dizzying irrationality of some supposedly liberal discourse in academia these days." Her husband is still a professor at the university, but resigned from his leadership role at Silliman College.
James Kirchick, a graduate of Yale, ripped his alma mater's honoring of the duo in a Friday column for The Tablet.
The Orwellian veneration of racial agitators as racial conciliators is the logical conclusion of Yale's craven capitulation to the hard left forces of identitarian groupthink. From the very beginning of this ordeal, the Yale administration refused to state some simple but necessary truths: that the missive Erika Christakis wrote was entirely appropriate; that the "demands" issued by protesting students (such as an "ethnic studies distributional requirement") were ridiculous; and, most important of all, that the rude and insubordinate treatment to which Nicholas Christakis was subjected rose to the level of a disciplinary offense.
[image via screengrab]
Have a tip we should know? tips@mediaite.com