Bannon Goes to War With House Republicans, Wants Primary Opponents for MTG, Jim Jordan, and Others Over Debt Vote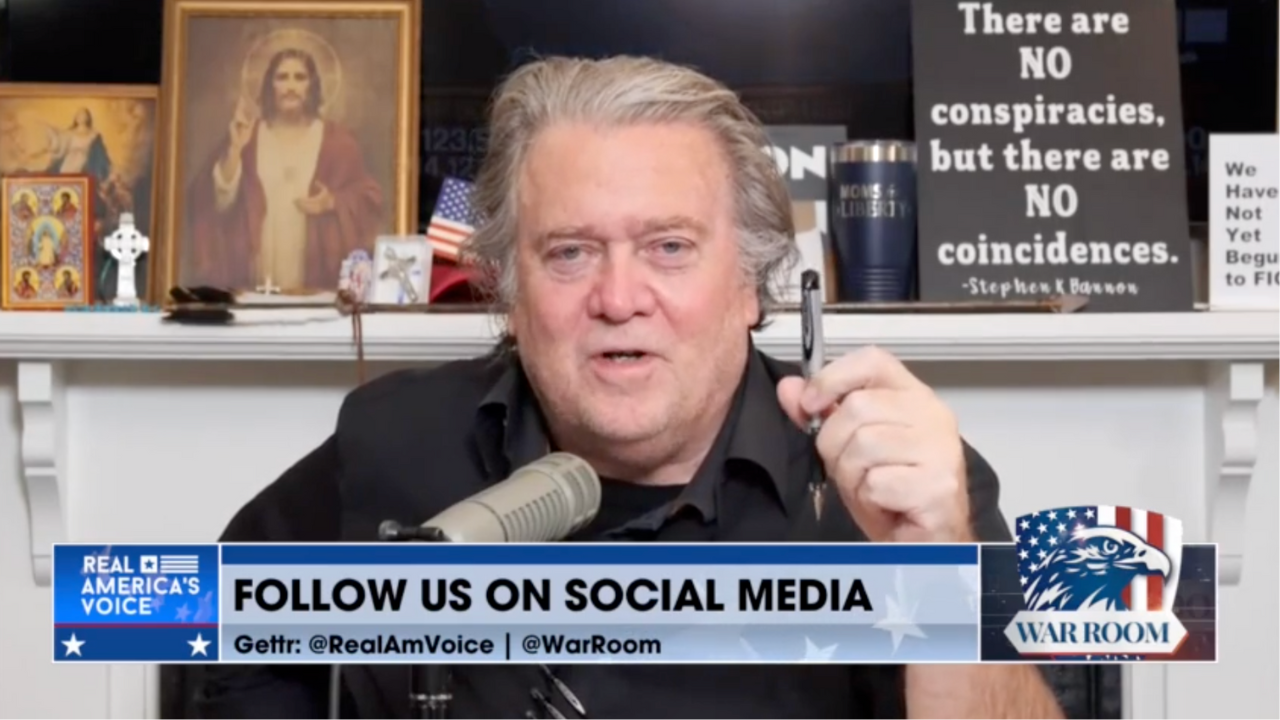 Former Trump campaign manager Steve Bannon declared Monday that he wants to see all of the 149 House GOP members who voted to increase the debt ceiling last week primaried in 2024.
Bannon, whose War Room podcast is highly influential with the MAGA base, declared that in the "Republican Party, those 149 who voted for it, all have to be primaried."
"Let me repeat that. All of them, including people we're quite fond of and some who we used to be fond of, have to be primaried," Bannon added, apparently referring to Rep. Marjorie Taylor Greene (R-GA) who reportedly said she is "done" with him in Friday text.
"You know why? They have to stand on a debate stage in the primary season and they have to justify what they did with the knowledge they had, at the time what went on and then what the impact is, because the impact on primary season is going to be a lot worse than it is today," Bannon argued.
Grace Chong, the CFO and COO of Bannon's War Room podcast, shared Bannon's call to primary the 149 GOP House members on Twitter and also shared a list with each member's office's phone number. Bannon is still banned from Twitter after suggesting in November 2020 that Dr. Anthony Fauci and FBI Director Christopher Wray should be beheaded.
The list of House members included top Republicans like Reps. Jim Jordan (R-OH), James Comer (R-KY), and even Speaker Kevin McCarthy (R-CA).
Greene, who was also on the list, reportedly texted Rep. Matt Gaetz (R-FL) that she had enough with Bannon's flame-throwing inside the GOP. "Steve and I aren't getting back together and if he keeps it up I'll take the house and kids. I hope you send it to Steve. Because I'm done," Greene reportedly texted Gaetz.
Chong also shared a recent clip of Greene addressing constituents, explaining she voted for the debt ceiling increase so she could "sleep at night" and included the Georgia Republican's office phone number so that users could call to voice their complaints.
Watch the clip above via War Room.
Have a tip we should know? tips@mediaite.com
Alex Griffing - Senior Editor