Donald Trump Takes Victory Lap Over Romney Announcing He Won't Seek Second Senate Term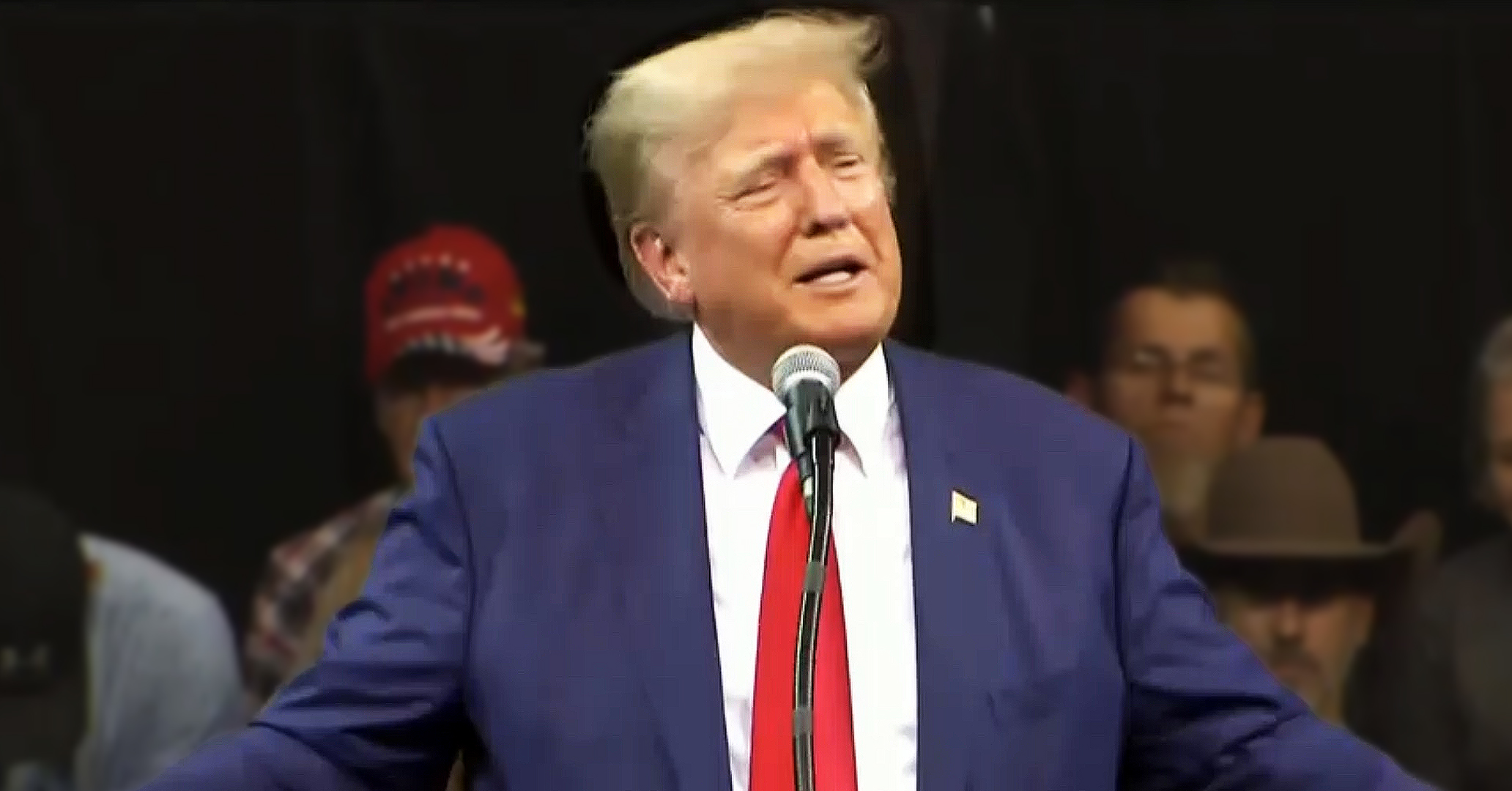 Former President Donald Trump posted an all-caps response to news that Sen. Mitt Romney (R-UT) — the Republican who voted twice to impeach him — will not run for re-election to the Senate.
Trump wrote on his Truth Social account Wednesday:
FANTASTIC NEWS FOR AMERICA,THE GREAT STATE OF UTAH, & FOR THE REPUBLICAN PARTY. MITT ROMNEY, SOMETIMES REFERRED TO AS PIERRE DELECTO, WILL NOT BE SEEKING A SECOND TERM IN THE U.S. SENATE, WHERE HE DID NOT SERVE WITH DISTINCTION. A BIG PRIMARY FIGHT AGAINST HIM WAS IN THE OFFING, BUT NOW THAT WILL NOT BE NECESSARY. CONGRATS TO ALL. MAKE AMERICA GREAT AGAIN!
Romney tweeted a video announcing his decision and his desire to retire from the Senate when his term ends in January of 2025. Earlier, he told The Washington Post that it was time for the younger generation to "step up" and "shape the world they're going to live in."
When Trump ran for president in 2016, Romney fought hard to keep him out of the White House, calling Trump "one of the dumbest candidates in the history of the GOP." Romney made amends after Trump's victory, and was widely considered to be Trump's frontrunner for secretary of state. When that didn't materialize, Trump endorsed Romney for Senate in 2018.
Since then, Romney has publicly called Trump out for trying to subvert democracy, encouraging white supremacists, and acting in ways unbecoming to the office as recorded in the Mueller Report.
All love was lost, however, when Romney joined Democrats' calls for Trump's first impeachment investigation. Romney voted to convict on abuse of power charges, then voted to convict again after Jan. 6, saying in a statement, "The President's conduct represented an unprecedented violation of his oath of office and of the public trust."
Have a tip we should know? tips@mediaite.com