Trump Changes Stance on DeSantis-Disney Attack, Now Claims DeSantis Should Have Stopped Company From Going 'Woke'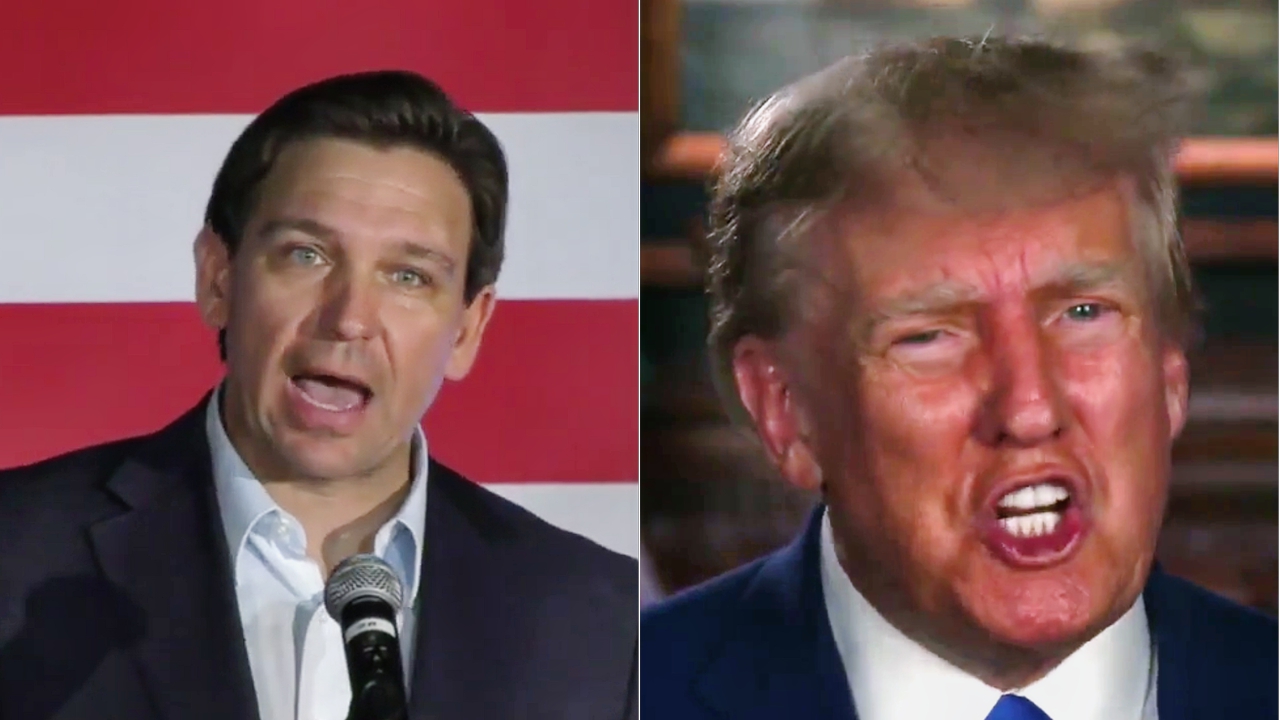 Former President Donald Trump tore into Florida Governor Ron DeSantis (R), his main 2024 GOP primary opponent, yet again on Sunday, but this time Trump took a noticeably different approach in attacking DeSantis over his ongoing battle with Disney.
In the past, Trump has slammed DeSantis for letting Disney outmaneuver him in his ongoing battle to punish the company for opposing culture war legislation in the state, which critics have dubbed the "Don't Say Gay" bill.
In mid-May, Trump's camp blasted the Florida governor for losing jobs in his state as Disney, the state's largest employer, pulled out of a major development project. "RON DESANCTIMONIOUS GETS CAUGHT IN THE MOUSE TRAP" blared a tweet from Trump's campaign account. "The Culture Of Losing Continues," added the tweet, co-opting DeSantis's attack on Trump for his recent string of electoral defeats.
"DeSanctus' weakness leads to job losses and loss of $1B," Trump's attack concluded, referring to the canceled project.
Trump changed his tune on Sunday and put Disney in his crosshairs along with the Florida governor and blamed DeSantis for Disney going "woke."
"Disney has become a Woke and Disgusting shadow of its former self, with people actually hating it. Must go back to what it once was, or the "market" will do irreparable damage. This all happened during the Governorship of "Rob" DeSanctimonious. Instead of complaining now, for publicity reasons only, he should have stopped it long ago. Would have been easy to do – Still is!" Trump posted on his Truth Social platform.
Trump did not elaborate on how he would have liked to see the Republican governor manage a private corporation's business or specifically what his gripe with Disney is, but the post, nevertheless, marked yet another evolution in Trump's attacks on DeSantis.
Have a tip we should know? tips@mediaite.com
Alex Griffing - Senior Editor