WATCH: Trump Waves at Protesters Calling Him Racist While Golfing in Scotland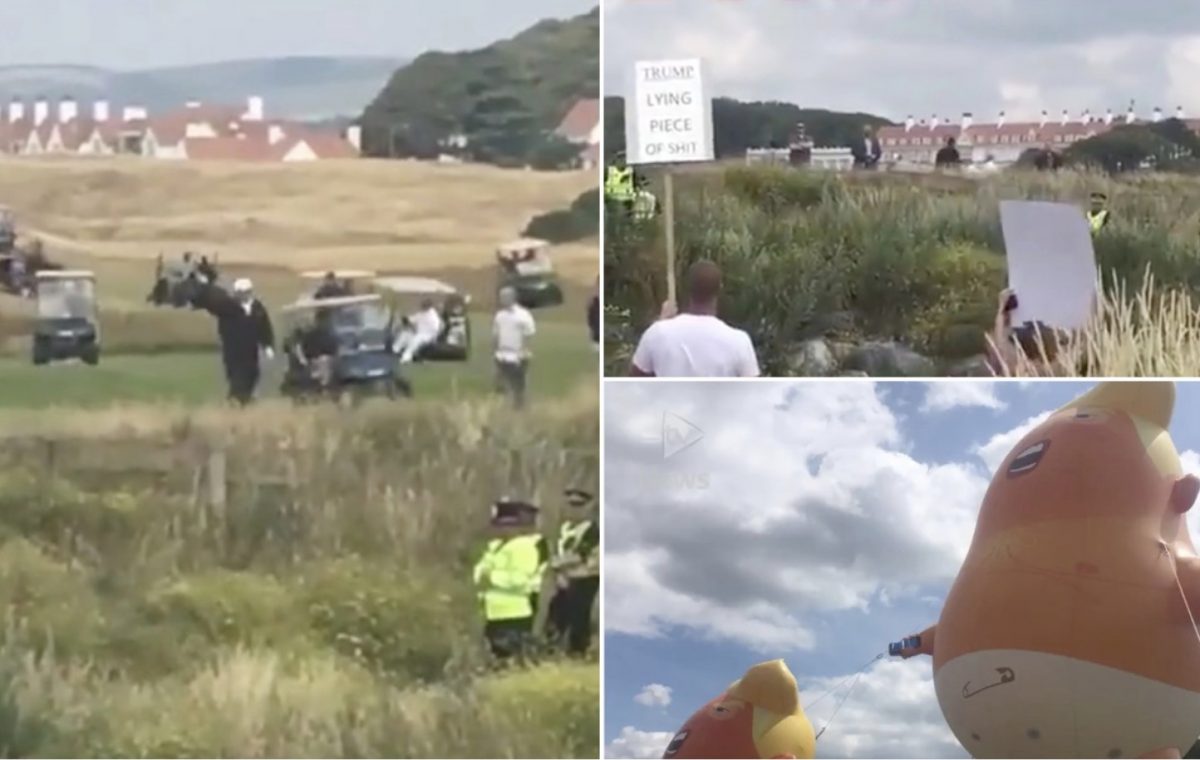 On Saturday, President Donald Trump decided to get in a round of golf at his Turnberry golf club in Scotland. He quickly found himself being shouted down by nearby protesters who made it clear they did not want him in the country.
Earlier in the day, Trump had tweeted out that he was at Turnberry for meetings and "hopefully, some golf – my primary form of exercise!"
Just a few hours later, Trump was out on the greens with very vocal protesters camped out nearby.
"No Trump, no KKK, no racist USA," protesters could be heard saying from their spot near the rough. Trump, close enough to see them, gave them a wave.
At another point on the course, another group of protesters shouted "leave our country" from a nearby beach.
The protests at Turnberry come on the same day as massive protests were held throughout the country, including Edinburgh, where Baby Trump blimp was spotted among the crowds.
On Friday, mass anti-Trump protests were also held in London.
Also on Friday, a paragliding protester flew within feet on Trump on his arrival at Turnberry for the weekend. His sign read: "TRUMP, WELL BELOW PAR #RESIST." So far, the protester has not been caught.
[image via screengrabs]
Have a tip we should know? tips@mediaite.com