Bannon Reportedly Said Trump Only Has 'A 30 Percent Chance' of Finishing His Term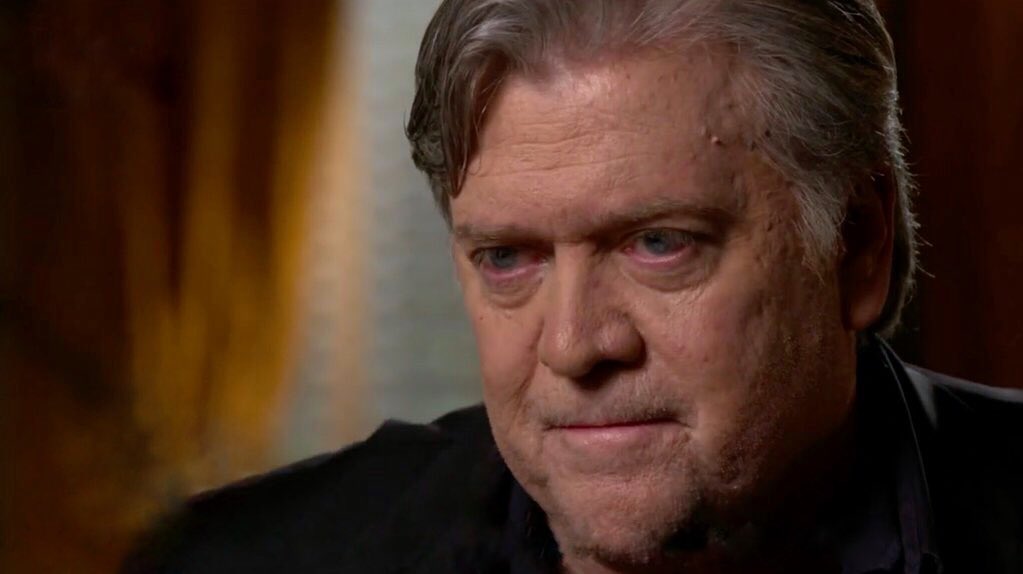 As the White House continues its high stakes reenactment of the Survivor reality series, Vanity Fair reports that ousted chief strategist Steve Bannon believes that President Donald Trump himself has just a "30 percent chance of making it the full term."
In the piece, reporter Gabriel Sherman writes that the administration — which seems to have been in turmoil since Inauguration day — has reached yet another "new level of concern." Sherman spoke with a number of sources close to the president and in the White House to find that Trump is in a "dark mood."
While many of the president's critics often call for his removal via congressional impeachment, Bannon's alleged "30 percent" survival rate for Trump was a reference to his own administration ousting him under the 25th Amendment — which allows for members of the cabinet to vote on dethroning a sitting president.
Per other anonymous individuals Sherman spoke to, Trump has hit a fever pitch of rage directed at the same people who could remove him from office via the constitutional option. "I hate everyone in the White House! There are a few exceptions, but I hate them!" Trump reportedly said to his security chief. Additionally, Chief of Staff John Kelly is not pleased in his position either. The retired general is allegedly only staying due to a "sense of duty" to his country and to ensure Trump doesn't do anything too brazen.
However, the Vanity Fair piece reported that Kelly could be on his way out the door soon.
While NBC News reported Trump wanted to increase the nation's nuclear arsenal by tenfold, Sherman writes that there's already concerns over the president's stance on America's current ICBMs. One anonymous official mused that Kelly and Defense Secretary James Mattis even formed an emergency plan to "tackle" the president if he attempted a launch.
Between the negative press coverage, his miscalculation in the Alabama senate race, and his spat with Senator Bob Corker, Sherman adds that people close to Trump describe the president as both "unstable" and "unraveling."
[featured image via screengrab]
Follow Caleb Ecarma on Twitter. 
Have a tip we should know? tips@mediaite.com