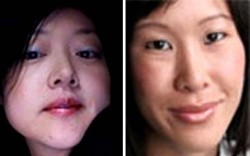 AP Reports that former President Bill Clinton is currently en route to North Korea to negotiate the release of jailed American journalists Laura Ling and Euna Lee who were sentenced in June to 12 years of hard labor for entering the country illegally and engaging in "hostile acts." No official comment has thus far come from the office of Secretary of State Hillary Clinton, nor the U.S. State department.
AP Reports:
SEOUL, South Korea — A South Korean news agency says former President Bill Clinton is heading to North Korea to negotiate the release of two detained American journalists.

Yonhap news agency says Clinton is on his way to Pyongyang, citing an unidentified high-level source. Yonhap said Tuesday that when Clinton arrives he will enter negotiations to win the release of the reporters. It is not clear when he will arrive.
UPDATE: The New York Times has more details on the story, though it appears there is a great deal of speculation as to how this will play out and whether Clinton may also use this opportunity to discuss North Korea's controversial nuclear program.
Mr. Clinton flew into Pyongyang, the North Korean capital, in an unmarked jet early Tuesday morning local time, Central TV, a North Korean station, reported. The White House declined to comment….The reported presence of the nuclear negotiator raised the question of whether talks would range beyond the fate of the two journalists to the broader relationship centering on North Korea's nuclear program…The choice of Mr. Clinton would mark his first public mission on behalf of the administration. His wife, Secretary of State Hillary Rodham Clinton, has been deeply involved in the journalists' case.
Have a tip we should know? tips@mediaite.com