'We May Not Know' Who Wins House 'For Days': Here's What Pundits Are Saying About Today's Midterms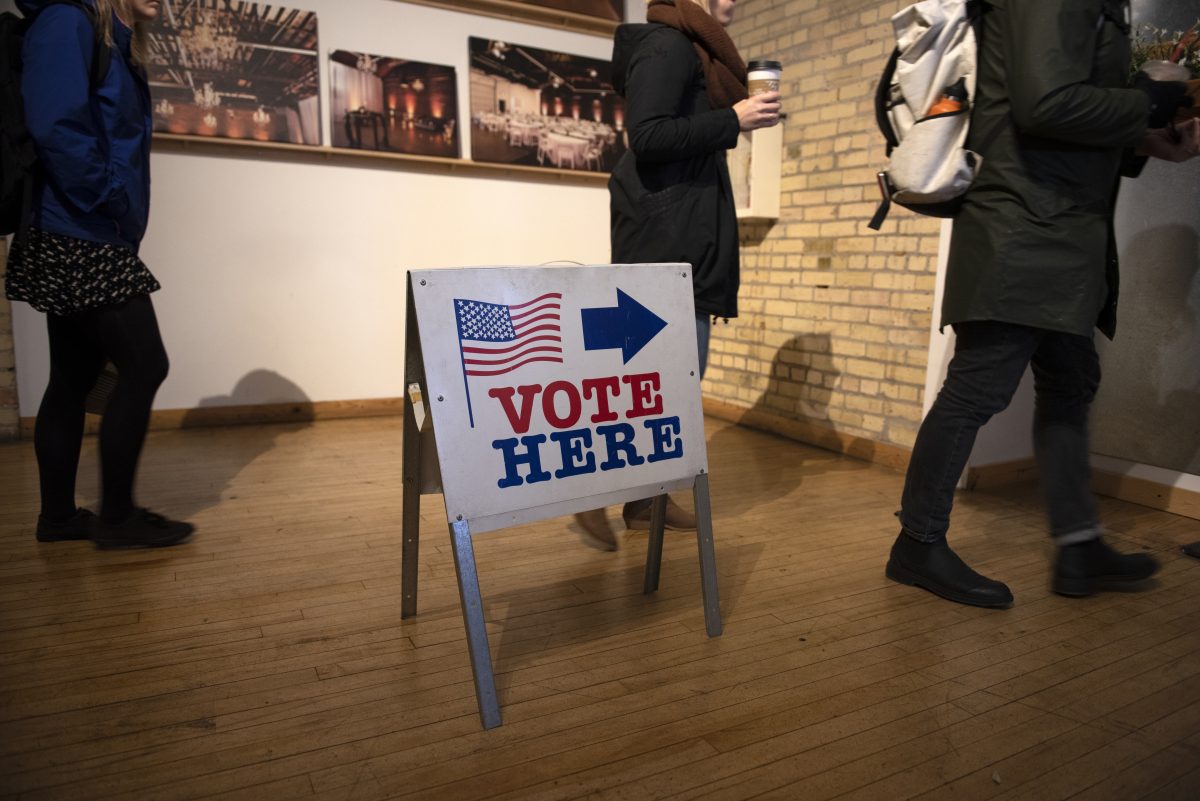 Welcome back to Mediaite's "Election Roundup" — a weekly compilation of the latest polling data and analysis on cable news regarding today's consequential Midterm Elections.
OUTLOOK: What top forecasters are saying about the state of the race as voters head to the polls; will Republicans see a late surge, similar to 2016, as a result of President Donald Trump's incessant campaigning? Will the president's immigration message prove to be a winning one and the key to unleashing Republican turnout?
FINAL FORECASTS:
Nate Silver's FiveThirtyEight gives Democrats an 87.8 percent chance of capturing control of the House as of this writing. Republicans are expected to keep their majority in the Senate and forecast to gain one seat in the upper chamber.
Real Clear Politics currently has Republicans expected to gain two Senate seats and Democrats slated to nab 27 House seats and 7 governorships.
CNN senior writer and political analyst Harry Enten published his final forecast Tuesday morning, in which he predicts Democrats to pick up 32 seats in the House and Republicans to gain a seat in the Senate.
Enten warns: "Make no mistake though, the House race is still close enough that Republicans could win. The closeness of the result is such that the seven races within four points in California, Maine and Washington could be determinative. It may take some time to count the ballot for various reasons in these contests… That means we may not know the winner for days."
Larry Sabato's Crystal Ball published its final predictions on Monday, which included Democrats forecast to net 34 House seats and capture control of the lower chamber.
"We have long cautioned against assuming the House was a done deal for the Democrats, and we don't think readers should be stunned if things go haywire for Democrats tomorrow night," Crystal Ball editor-in-chief Larry Sabato and managing editor Kyle Kondik wrote. "That said, it may be just as likely — or even more likely — that we're understating the Democrats in the House."
Sabato and Kondik also predicted that Republicans would add one seat to their Senate majority.
"The reasonable range of outcomes in the Senate still seems fairly wide, with a bigger GOP gain possible, or no gain at all or even a Democratic gain," they explained. "The Democrats still essentially have no path to the majority without winning one of these three states: North Dakota, Tennessee, and Texas, and the Republicans retain what appear to be edges in all three."
While most of the attention is focused on the battle for the House and the Senate, the gubernatorial races may be where Democrats stand to gain the most on Tuesday night. Sabato and his crew predict Democrats to flip 10 governorships – more than half of which would come in Midwest states.
"Besides the national environment, there may just be a fatigue with eight years of conservative GOP rule in places like Iowa, Kansas, Michigan, Ohio, and Wisconsin, particularly in a time of conservative governance in Washington," they posit.
WHAT PUNDITS ON CABLE NEWS ARE SAYING:
"You have to wonder if there is going to be a late surge for Republicans — this is something we saw in 2016," Fox News chief national correspondent Ed Henry told Fox and Friends Sunday morning. "I'm not saying we know for sure it's going to be a repeat, but a lot of the polls heading into the final weekend of 2016 suggested it was neck-and-neck as it is now in a lot of these Senate battles, it was in the presidential race; and then the president was doing those rallies, he had real momentum and that's what really propelled him in states like Wisconsin, Florida… that late surge that a lot of the pollsters missed."
As Election Day neared, it became increasingly clear what the final messages were from Republicans and Democrats. While Democrats have maintained a consistent message about healthcare, the president has muddied Republican efforts to focus on economic successes. Politico congressional reporter Rachael Bade joined CNN's Early Start on Monday to break it down.
"The president has been talking about immigration, the caravan, sending troops to the border — and Republicans initially felt that this would be a good thing, drumming up the base and getting republicans excited to vote in districts that lean Republican," she explained. "But there's a sense that [Trump] has gone overboard and they're worried about things like birthright citizenship, which he talked about a lot last week, that controversial ad that showed an immigrant bragging about killing a police officer, that that's going to have a backlash in these suburban districts."
Bade pointed out that, while GOP leaders have encouraged the president to steer his message towards the booming economy, Trump has been reluctant to veer away from the hardline immigration fear mongering that elevated him in 2016.
"Speaker Ryan called the President [on Sunday] and said, 'look, we had a great jobs report, let's talk about the economy' and so you have a lot of Republicans who want to talk about the record unemployment numbers that are out right now – this is one of the bright spots for Republicans, they want to talk this up, they think if they're going to be able to get suburban swing voters, that it's going to be the economy that brings these people to vote for Republicans, not this divisive immigration rhetoric."
Have a tip we should know? tips@mediaite.com