LaVar Ball Brushes Off Trump's Role in UCLA Players' Release From China: 'Who?'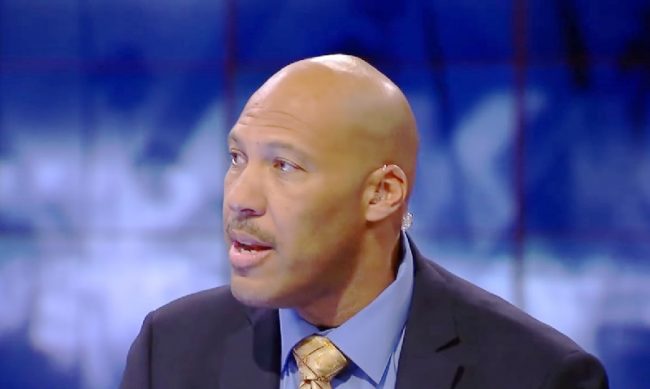 It was really only a matter of time, wasn't it?
Days after three UCLA basketball players returned home to the United States after being detained in China over shoplifting charges, the father of one of the players sounded off to ESPN and completely downplayed President Donald Trump's role in securing the players' release.
LaVar Ball — a guy who courts controversy as if it is his very lifeblood — was asked by ESPN about Trump's involvement in bringing his son LiAngelo Ball and two other UCLA freshmen home. And he answered in the most LaVar way possible.
"Who?" Ball exclaimed. "What was he over there for? Don't tell me nothing. Everybody wants to make it seem like he helped me out."
During a trip to China earlier this month for a game, the three players were held on suspicion of shoplifting as they were accused of stealing from three stores. Among the items allegedly taken were sunglasses from a Louis Vuitton store. After they were bailed out on November 8th, the players were kept in a hotel until being allowed to return home earlier this week. They thanked the president for helping them out — after the president took to Twitter to ask if they would express gratitude.
"As long as my boy's back here, I'm fine," Ball stated regarding the accusations. "I'm happy with how things were handled. A lot of people like to say a lot of things that they thought happened over there. Like I told him, 'They try to make a big deal out of nothing sometimes.' I'm from L.A. I've seen a lot worse things happen than a guy taking some glasses."
If you were hoping for a LaVar Ball – Donald Trump feud, you may soon get your wish.
[image via screengrab]
—
Follow Justin Baragona on Twitter: @justinbaragona
Have a tip we should know? tips@mediaite.com