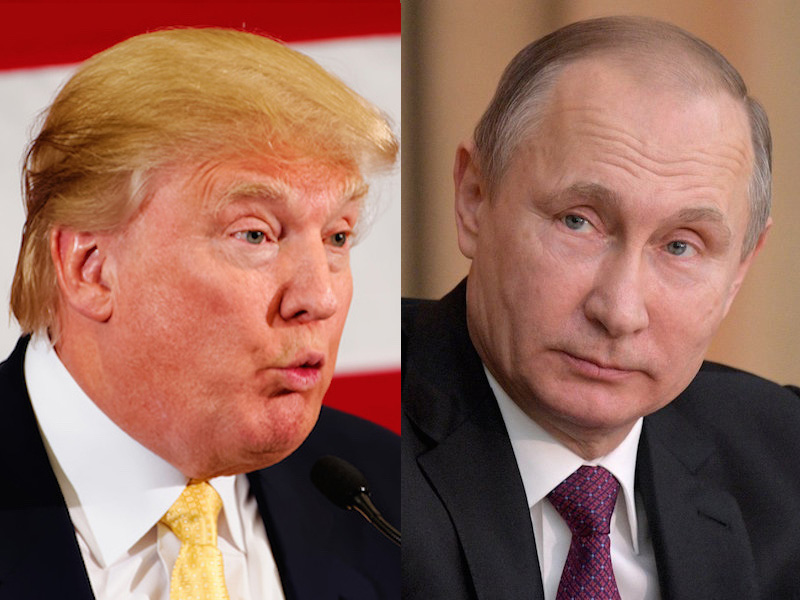 The Trump team keeps trying to widen the distance between themselves and former foreign policy advisor George Papadopoulos, with Press Sec. Sarah Huckabee Sanders saying his role was "extremely limited" and the president himself suggesting that "few people knew him."
Their attempts remain stifled, however, as clips and quotes on the disgraced 30-year-old keep on surfacing. First, there was that recording of Donald Trump calling him an "excellent guy" and now there is a court filing that details a meeting in which Papadopoulous, who was recently arrested for lying to the FBI, proposed a sit-down between the president and Vladimir Putin.
A court filing details the inquest of an unnamed Trump campaign official who told authorities that they were in the room in March 2016, during a meeting in which Papadopoulous spoke with the president and broached the topic of a Putin powwow.
"He didn't say yes and he didn't say no," the official said, declining to offer more specific information, including the president's actual words.
However, before the president could make a decision on the matter, Jeff Sessions stepped in and put the kibosh on the whole idea. His role in the discussion has been confirmed by two sources, according to a report by CNN.
Huckabee Sanders has suggested that Trump does not remember the meeting, calling it "brief" and  "the one time that group ever met."
Trump, on several occasions, has praised the Russian president, saying he has done "a really great job outsmarting our country," "an amazing job" invading Crimea and, once, he even wondered on Twitter if Putin would become his "new best friend."
[image via Flickr/Wikimedia Commons]
Have a tip we should know? tips@mediaite.com