Senior Trump Official to CNN: Nat Security Process Has 'Basically Stopped Working,' Decisions 'Made on a Whim'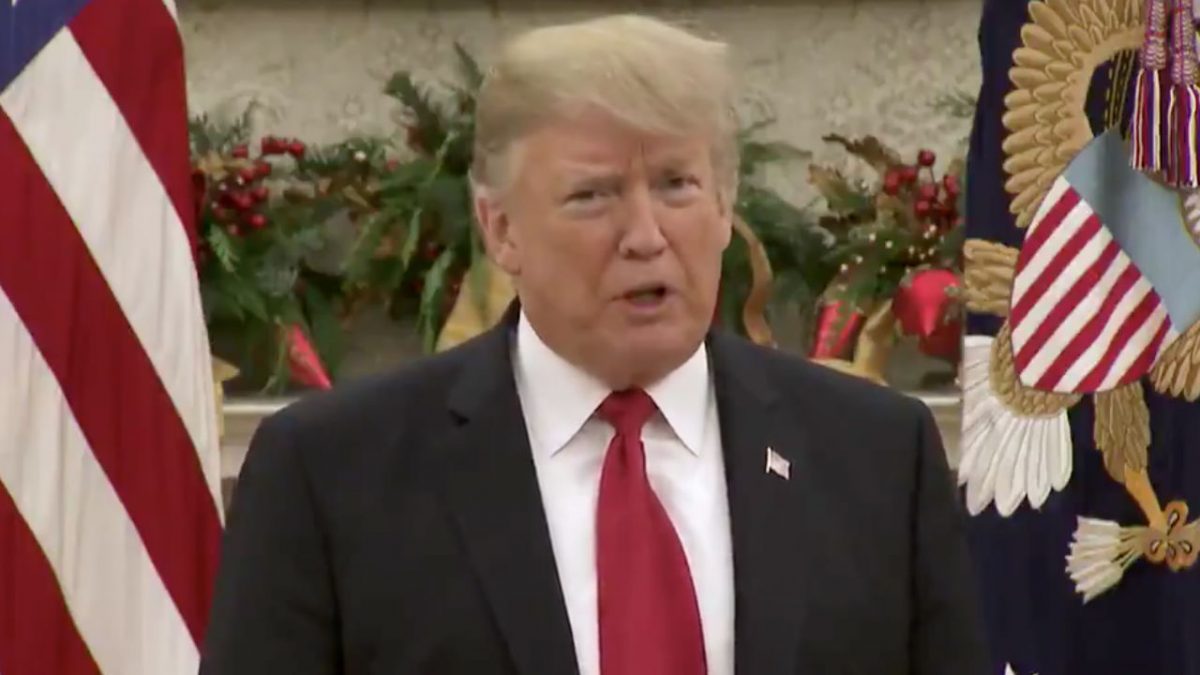 It has been a wild few weeks for the White House and according to a top Trump official, the crazy is not just contained to the headlines. Instead, even national security decision-making has broken down and "basically stopped working."
CNN reported on Christmas Eve:
A senior administration official told CNN's Jim Sciutto that national security decision-making has "basically stopped working" and decisions are "made on a whim on phone calls." The official added the Syria withdrawal was "a complete reversal" and it was done "without deliberation, no consideration of risks."

American allies and partners are "shocked and totally bewildered" and the Syrian Democratic Forces "don't believe this is happening," the official said.
The CNN report comes on the heels of two major defense departures.
Last week, Secretary of Defense Jim Mattis resigned — and then was pushed out two months early — after Trump announced the Syria withdrawal.
Trump reportedly has not spoken to Mattis since his resignation letter came out.
Then special envoy Brett McGurk likewise resigned, prompting Trump to tweet out that he didn't even know McGurk, the now former anti-ISIS point man.
Following up on Christmas Eve, Trump then bashed McGurk — who he claimed he did not know — in a follow-up tweet that looped in Barack Obama and Bob Corker.
Trump's actions, the resignations and talk of a dysfunctional national security process are all part of what CNN insists, "adds up to a feeling of a White House that is hurtling out of control and a President who is becoming increasingly emotional and vexed."
Things are also about to get worse for Trump beginning in the New Year when the GOP will no longer control the House.
Meanwhile, despite reportedly little consideration of the risks,  the order to withdraw troops from Syria has already reportedly been signed and the drawdown may begin in weeks.
Have a tip we should know? tips@mediaite.com