Mattis Spends Christmas Day Working from Pentagon, Tells Troops 'Hold the Line'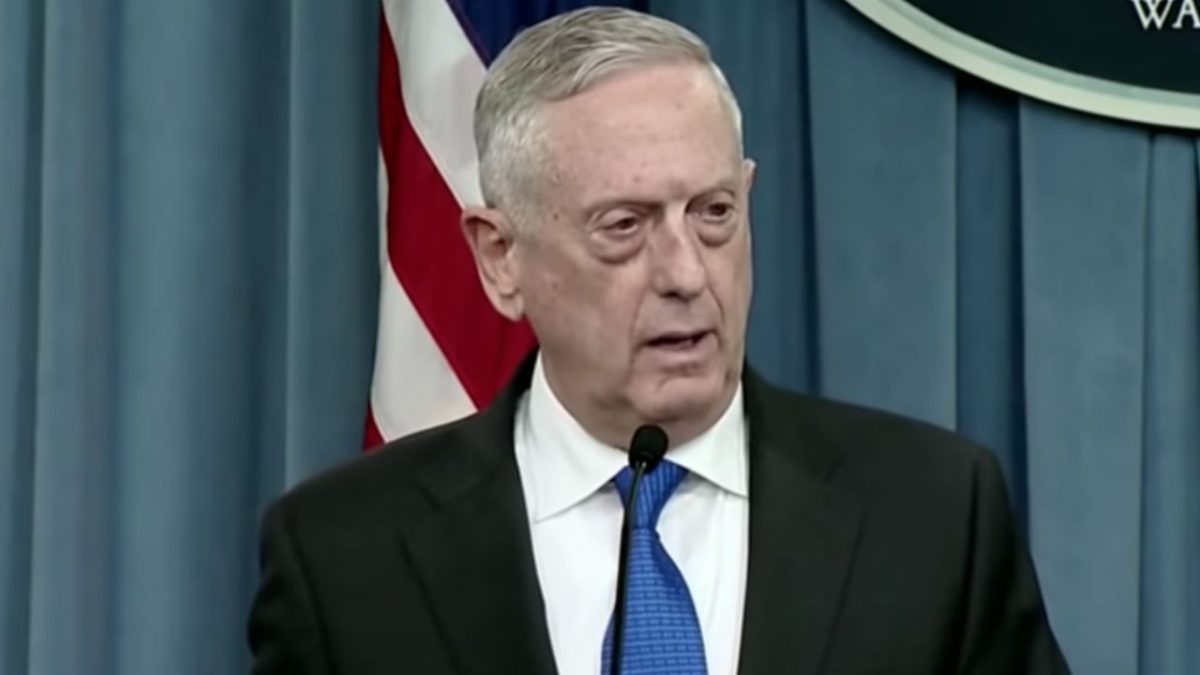 Outgoing Secretary of Defense Jim Mattis is spending Christmas Day working from the Pentagon, according to CNN's Barbara Starr.
Mattis resigned from his post last week but had planned to remain on the job until February. Instead, President Donald Trump pushed him out, effective January 1.
In a Christmas video taped one day before Mattis resigned, Mattis told the troops to "keep the faith."
The Department of Defense also released a letter to the troops on Dec. 24.
That letter read, in part: "To those in the field or at sea, 'keeping watch by night' this holiday season, you should recognize that you carry on the proud legacy of those who stood the watch in decades past."
The general added: "In this world awash in change, you hold the line. Storm clouds loom, yet because of you, your fellow citizens live safe at home."
Have a tip we should know? tips@mediaite.com