A Few Good Cable News Folks Who Served in Uniform Before Joining the 'Enemy' Press
Like any public institution, the press as a whole takes a fair amount of public flogging. Under President Donald Trump, even more so than usual. But on this Fourth of July, as we celebrate not only the anniversary of the independence of the United States from the tyranny of distant power, but also our own individual freedoms, it's good to remember that the press, the media, like any part of American life, is complicated and comprised of individuals.
Far from being the enemies of America or enemies of "the state", there are members of the press across this country who have served in uniform.
We have compiled a few examples here, two from each network chosen at random. We also asked the networks for any list of contributors they would like to include. (Only Fox offered.) It's a representative sample, not at all a complete, but a reminder that the press as an institution has helped secure the individual liberty we all celebrate today, and in some cases the members of the press have helped secure our freedom as members of the American Armed Forces.
As a former Marine, I offer each of them my thanks and respect.
FOX NEWS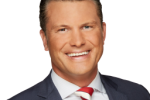 Pete Hegseth, Co-host, Fox & Friends Weekend
Pete Hegseth is an Army veteran of the wars in Afghanistan and Iraq, and was also a guard at Guantanamo Bay. He holds two Bronze Stars and a Combat Infantryman's Badge for his time in Iraq and Afghanistan. In 2012, Captain Hegseth deployed to Afghanistan with the Minnesota Army National Guard where he was the senior counterinsurgency instructor at the Counterinsurgency Training Center in Kabul. Before that, First Lieutenant Hegseth deployed to Iraq with the 3rd Brigade of the 101st Airborne Division for their 2005-2006 tour, serving as an Infantry Platoon Leader in Baghdad in 2005, and as a Civil-Military Operations officer in Samarra in 2006. A year before that, Second Lieutenant Hegseth served in Guantanamo Bay (JTF-GTMO) with his New Jersey Army National Guard unit from 2004-2005. Pete was promoted to the rank of Major, and is currently in the Individual Ready Reserve.

Hegseth now serves as one of the most visible hosts of President Trump's favorite morning show, helming the weekend edition, but often subbing in for the weekday show.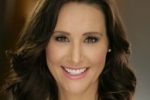 Lea Gabrielle, Reporter and correspondent
Before joining FNC, Gabrielle was a military reporter for KNSD-TV (NBC 7) in San Diego, CA. During her tenure there, which began in September 2011, she reported on national security and military stories, as well as on breaking news. Additionally, Gabrielle has interviewed President Barack Obama in the White House and has covered numerous stories such as the Chris Dorner manhunt, the lifting of the ban on women in combat, and the attack on the U.S. consulate in Benghazi, Libya. Previously, in 2010, Gabrielle was a digital journalist at NBC in Washington, D.C. where she worked primarily for NBC Nightly News, the Today Show and their associated websites.

A graduate of the United States Naval Academy, Gabrielle served as a fighter pilot and intelligence operations officer in the U.S. Navy from May 1997 to June 2009. She flew the single-seat, carrier-based F/A-18 "Hornet" aircraft in combat operations, and later deployed with a U.S. Special Operations Team as an intelligence operator supporting combat missions. She continues to volunteer as a guest speaker and emcee for charitable and promotional events supporting members of the military, their families and veterans.
FNC Also provided Mediaite these on-air contributors, whom most of us surely recognize.
General Jack Keane (former Vice Chief if Staff, US Army)
Col. David Hunt (fought in Vietnam and Bosnia)
Lt. Col James Reese (Retired Delta Force Commander)
Allen West (served in Army – fought in Persian Gulf War & Iraq War)
Fred Barnes (served in the Army for two years)
CNN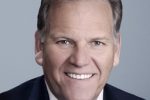 Mike Rogers, Host Declassified & CNN National Security Commentator
Mike Rogers is a national security contributor and host of CNN Original Series Declassified. As a former member of the U.S. Congress representing Michigan's Eighth Congressional District, member of the U.S. Army and FBI special agent, Rogers is in a unique position to shape the national debate on a wide variety of issues. He hosts the nationally-syndicated Something to Think About with Mike Rogers on Westwood One.

From his time in the U.S. House of Representatives, where he chaired the House Intelligence Committee and was a member of the Energy and Commerce panel, Rogers built a legacy as a leader on cybersecurity, counterterrorism, and national security policy. Rogers was a 1985 graduate of Adrian College, commissioned officer in the U.S. Army, through the University of Michigan.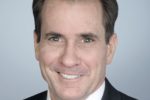 Rear Admiral John Kirby – CNN Military and Diplomatic Analyst
Rear Admiral John Kirby, USN (ret), is a CNN military and diplomatic analyst and most recently served as Assistant Secretary of State for Public Affairs. Kirby appears regularly on The Situation Room with Wolf Blitzer and across all of CNN's programming providing analysis on issues related to the U.S. military, defense, foreign affairs and diplomacy.

Prior to joining CNN, Kirby had a 29-year career with the United States Navy, joining after college and eventually retiring as Rear Admiral in 2015. In 2011, then-Secretary of Defense Leon Panetta appointed Kirby to Deputy Assistant Secretary of Defense for Media Operations. Two years later, after serving as the U.S. Navy's Chief of Information, Kirby was chosen as Pentagon Press Secretary and became the first uniformed officer to hold the position. Following his military career, Kirby returned to government to serve as the Spokesperson for the U.S. State Department. Soon after, he was appointed by then-President Obama to take on the role of Assistant Secretary of State for the Bureau of Public Affairs, a title he held until the end of the Obama administration.
MSNBC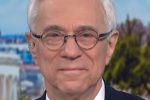 Col. Jack Jacobs – Military Analyst, Contributor
Jack Jacobs holds Bachelor's and Master's degrees from Rutgers University and entered the U.S. Army in 1966 as a Second Lieutenant through the ROTC program. He served as a platoon leader in the 82nd Airborne Division, executive officer of an infantry battalion in the 7th Infantry Division, and commanded the 4th Battalion 10th Infantry in Panama. A member of the faculty of the US Military Academy, Jacobs taught international relations and comparative politics for three years, and he was a member of the faculty of the National War College in Washington, DC.

He was in Vietnam twice, both times as an advisor to Vietnamese infantry battalions, and he is among the most highly decorated soldiers from that era, having earned three Bronze Stars, two Silver Stars and the Medal of Honor, the nation's highest combat decoration.

Jacobs retired as a Colonel in 1987.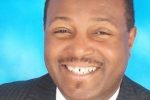 Malcolm Nance – Military Analyst, Contributor
Nance served in the U.S. Navy for 20 years, from 1981 to 2001, receiving several military decorations. As a U.S. Navy specialist in Naval Cryptology, Nance was involved in numerous counter-terrorism, intelligence, and combat operations. He garnered expertise within the fields of intelligence and counterterrorism. He was also an instructor in wartime and peacetime Survival, Evasion, Resistance and Escape (SERE), training Navy and Marine Corps pilots and aircrew how to survive as a prisoner of war. There Nance helped to initiate the Advanced Terrorism, Abduction and Hostage Survival course of instruction.
Nance was raised in a family of veterans who have served in the armed forces in every war since the Civil War, he was also a first responder to the 9/11 attack on the Pentagon.
---
Today isn't Memorial Day. It isn't Veterans Day. It's our Independence Day. That should mean something to every American. Independence is the core of the American soul.
Our military, through sacrifice, bloodshed, hardship, tears, and the unparalleled professionalism and heroism of its members, secures our freedom.
The press, for their many faults and flaws, as an institution secure our independence too. Our independence of thought. Without a free press, there are no free people.
This small post is just a reminder that sometimes those two institutions cross paths, and some remarkable people are part of that intersection.
Happy Fourth of July, America.
Have a tip we should know? tips@mediaite.com