Bill Kristol: Media Engaging In 'Demagoguery' In Coverage Of Trayvon Martin Case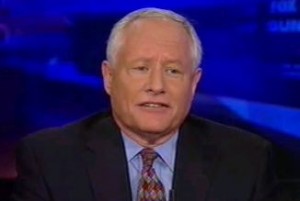 The Trayvon Martin story is not going to fade out of the media spotlight any time soon, but at least one cable news pundit thinks that the media is overhyping the case and engaging in widespread "demagoguery" in an attempt to hype the story's importance. Bill Kristol made his views clear on Fox News Sunday, suggesting that the story has been wildly oversaturated with all the coverage in the media.
RELATED: O'Reilly: MSNBC Is 'Putting Innocent People In Danger' With Impassioned Trayvon Martin Coverage
Chris Wallace pointed to the mass media coverage of George ZImmerman as a bona fide racist, but he wondered if this wasn't just fitting him into people's preconceived notions about these sorts of situations. Kristol said that at first, the media was justified in trying to bring all of this attention to this story, but now it has devolved into something darker.
"Now I think it is just demagoguery, I think mostly on the side of those who want to indict the whole society for this death and the very unjustified shooting of this young man. And then some counter-reaction by, you know, some on the right who feel this is unjust, and we're going to go attack Trayvon Martin or something, which is really ridiculous as well."
Kristol admitted he's not the biggest fan of the stand your ground law, while Juan Williams said this may be having an impact on how parents take care of their kids. More parents may start asking themselves what if it was their child who went out into the street wearing the same kind of clothes Martin did and got shot down in cold blood.
Watch the video below, courtesy of Fox:
h/t ThinkProgress
Have a tip we should know? tips@mediaite.com
Josh Feldman - Senior Editor