'BUZZARDFEED': Conservatives Angry With Buzzfeed After 'Hatchet Job' Story on TV Couple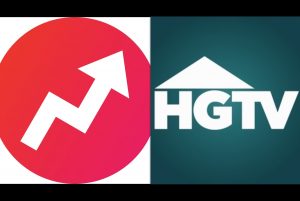 On Tuesday of this week, Kate Arthur, a Buzzfeed News Reporter, casually published a story with the headline, "Chip And Joanna Gaines' Church Is Firmly Against Same-Sex Marriage." The subhead for the piece continues with the disclaimer:
Their pastor considers homosexuality to be a "sin" caused by abuse — whether the Fixer Upper couple agrees is unclear.
Now if you're like me and pretty clueless as to who Chip and Joanna Gaines are, the duo star in the hit HGTV show Fixer Upper (I only know it's a "hit" show because Arthur's first line calls it "one of the most popular shows" on the network). Despite my own cluelessness, the Gaines are, in fact, huge stars, with cover features in People magazine and published authors to a New York Times bestseller.
But Arthur points out that the married couple are "devout Christians," as she carefully unweaves their "nondenominational, evangelical, mission-based megachurch" Antioch Community Church in Texas.
Let's see… a presumably liberal millennial reporter for Buzzfeed living in Los Angeles writing about conservative faith in deep Texas? What could possibly go wrong?
Sure enough, Arthur's article — which details the firm anti-gay marriage stance of the Church and its pastor Jimmy Seibert (neverminding the fact that MOST churches have at least some view of gay marriage that is incompatible with liberal America, including the Catholic Church I grew up in) — quickly awoke the ire of the right this week ("If anyone slaps you on the right cheek, turn to them the other cheek also," it says in Matthew 5:39, but that's a separate story). Arthur asks at one point:
So are the Gaineses against same-sex marriage? And would they ever feature a same-sex couple on the show, as have HGTV's House Hunters and Property Brothers?
The Daily Caller's Chuck Ross called it a full-on "hatchet job," against Chip and Joanna Gaines, going as far as to refer to Buzzfeed as an "activist liberal website." The Week called Arthur's article "a lame hit-piece on the Fixer Upper couple." Megyn Kelly even began her show Wednesday night on Fox News saying, "Major controversy developing tonight involving the Texas couple who host the popular HGTV show Fixer Upper," continuing, "They find themselves the subject of a critical article by a big-time website and a writer who apparently doesn't really love where this couple goes to church."
Reaction from conservatives on Twitter was quick as well.
. @KateAurthur 's manufactured hit piece on Chip and Joanna Gaines is one giant written eyeroll.

— Dana Loesch (@DLoesch) November 30, 2016
And of course, in classic Mike Huckabee style, the former Arkansas Governor has to give his take a little differently than everyone else:
BuzzardFeed exposed as Christophobic hate site;embodies intolerant,anti-diversity; bullying people for believing what Obama did until 2012.

— Gov. Mike Huckabee (@GovMikeHuckabee) December 1, 2016
Buzzfeed's Editor in Chief Ben Smith has vehemently defended the decision to publish the piece, and a spokesperson told the Washington Examiner, "We stand by our reporting. BuzzFeed News gave nearly two weeks to respond."
—
J.D. Durkin (@jiveDurkey) is an editorial producer and columnist at Mediaite.
This is an opinion piece. The views expressed in this article are those of just the author.