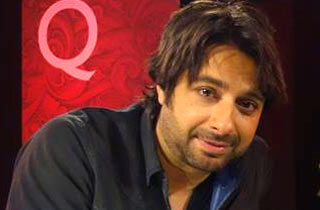 An inquiry into the Canadian Broadcasting Corporation's handling of the Jian Ghomeshi case, which involves numerous reports of violent, nonconsensual sexual behavior, reveals that the management was all too willing to turn a blind eye against allegations that the popular radio host had created "an intimidating, humiliating, hostile or offensive work environment."
In the independent report, published on the CBC's website, workplace lawyer Janice Rubin said that CBC management failed to respond to numerous allegations that the host of Q had constantly harassed his employees. Only when CBC management saw photos of a woman he'd actually injured during rough sex — photos that Ghomeshi himself had shown them, hoping to prove that he was only engaged in a harmless kink — did they fire him.
Interviewing 99 employees of the Canadian show Play and his radio show Q, Rubin found numerous instances when the CBC management had not taken reports of abusive workplace behavior seriously. "Less prevalent, but also present in a small number of cases, was behaviour that constituted sexual harassment," they added, but noted that management may have not known about the complaints. (The complaints were redirected to the employee unions and left unresolved, and Rubin also condemned their inaction.)
Nevertheless, due to their lax enforcement of their own workplace policies, "it is our conclusion that CBC management condoned this behaviour."​​
As a result of the report, two CBC senior managers were fired and Heather Conway, executive vice-president of English Services, apologized to the station's viewers. "I'm confident we can and will do better," she said.
Ghomeshi currently faces seven counts of sexual assault and one charge of choking.
[h/t Gawker]
[Image via Jian Ghomeshi/Facebook]
—
>> Follow Tina Nguyen (@Tina_Nguyen) on Twitter
Have a tip we should know? tips@mediaite.com