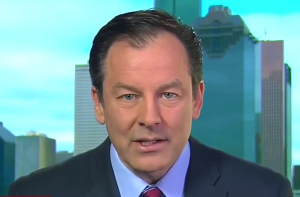 During an interview with CNN's New Day, Ted Cruz spokesman Rick Tyler was quizzed on why his boss is attacking Donald Trump's history of liberal beliefs now, when he was seemingly Trump's biggest fan early on in the race.
"On Donald Trump's record, which you are now calling out, this was all his record before he jumped into the race," host John Berman said.
"That's right," Tyler agreed.
But Berman then read off some of Cruz's effusive praise for Trump early in the race. "I like Donald Trump. I think he's terrific, I think he's brash, I think he speaks the truth," Cruz said on Fox News in June.
"I'm pleased to welcome Donald Trump into the race for the 2016 Republican nomination for President of the United States," he said in another June statement. "His experience as a successful businessman and job creator will prove crucial to ensuring the eventual GOP nominee is not only well-equipped to defeat Hillary Clinton in November, but also to make America great again."
"That was then, this is now," Berman said. "I don't understand what happened. Ted Cruz seemed to love Donald Trump."
Tyler basically dodged the question, instead calling Trump "inconsistent" and "unstable," and slamming him for "uttering things the radical left utters," including supports for socialized medicine, 9/11 conspiracy theories, and Planned Parenthood.
"Donald Trump did say that, you are right," Berman agreed. "But when you call Donald Trump inconsistent, all I'm trying to understand is, how is it consistent that Ted Cruz seemed to like Donald Trump and be okay with all of that in August, September, October and November, but now not so?"
Tyler paused before responding. "Well, he's said — he still says he likes Donald Trump. Donald Trump is an entertaining guy. He's like a reality TV star in reality. But he's not a presidential candidate."
Watch above, via CNN.
[Image via screengrab]
——
>>Follow Alex Griswold (@HashtagGriswold) on Twitter
Have a tip we should know? tips@mediaite.com