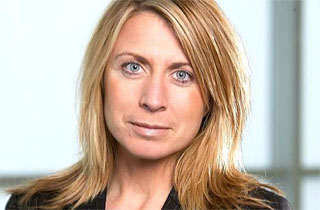 Variety is reporting that NBC may bring back its former news chief, Andrew Lack, in the wake of the Brian Williams scandal and an inevitable shakeup of the newsroom — including the ousting of current chief Deborah Turness.
Turness, who became NBC News president in 2013, may stay with the company according to Variety's sources, but her role will likely be in a different capacity.
She has taken flack for the Today Show's struggles in the ratings, as well as the long, drawn-out debacle that was the eventual firing of Meet the Press moderator David Gregory, among other big NBC mishaps.
Though she did not directly oversee the handling of the Williams debacle — in which NBC News initially stood by the anchor after revelations that he exaggerated a story about being attacked during the Iraq War, only to be slammed with more allegations of his repeated false stories — some have called for her resignation altogether, and NBC has launched a much more thorough investigation into Williams's past conduct. In addition to Turness, NBCU News Group chair Patricia Fili-Krushel should be worried about the BriWi fallout, as she more directly oversaw him.
Turness' potential replacement is well-equipped to take over, if necessary: Lack, recently of Bloomberg News, was the president of NBC News between 1993 and 2001, and was briefly promoted to president and chief operating officer of NBC before leaving in 2001.
[This post has been updated since its original publishing.]
[Image via AP/NBC]
—
>> Follow Tina Nguyen (@Tina_Nguyen) on Twitter
Have a tip we should know? tips@mediaite.com