'Facts Are Important': CNN Debunks Trump's Claim That Voter Fraud Is Rampant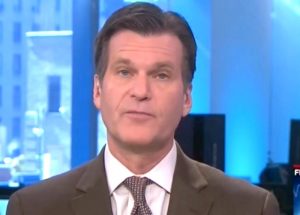 In response to Republican presidential nominee Donald Trump's continuous and loud claims that November's election will be rigged due to rampant voter fraud, CNN decided to ask the campaign for its evidence and then fact-check it. What they found was that Trump's comments do not hold water.
Appearing on air with Brooke Baldwin, correspondent Drew Griffin gave a point-by-point rebuttal of a number of assertions given by Trump that are the basis of his claiming the election will be stolen from him.
"We asked the Trump campaign what evidence they have that the elections are rigged," Griffin said. "They sent us an e-mail listing out several studies they say prove their point. They actually don't. The Trump camp cherry-picked information to conclude the entire election system is rigged. it's simply not, Brooke."
Griffin noted that one author the team cited used online polls with small sample sizes, leaving his study to be challenged. Another study the campaign used didn't actually show one single case of voter fraud. He also pointed to Philadelphia, which has been brought up by Trump and his surrogates a lot, and highlighted that there have only been eight people convicted of voter fraud in the city over the years.
Griffin concluded by addressing Rudy Giuliani's recent remarks about dead people voting in Democratic areas. Based on his research, Griffin found only a handful of cases of this happening, and nothing that would actually swing an election.
Baldwin ended the interview by saying, "Thank you for checking, facts are important when we talk about this election"
Meanwhile, President Obama has now publicly gone after Trump for saying that there's a vast conspiracy against him to rig the election, telling the real estate mogul to "stop whining."
Watch the clip above, via CNN.
[image via screengrab]
–
Follow Justin Baragona on Twitter: @justinbaragona
Have a tip we should know? tips@mediaite.com