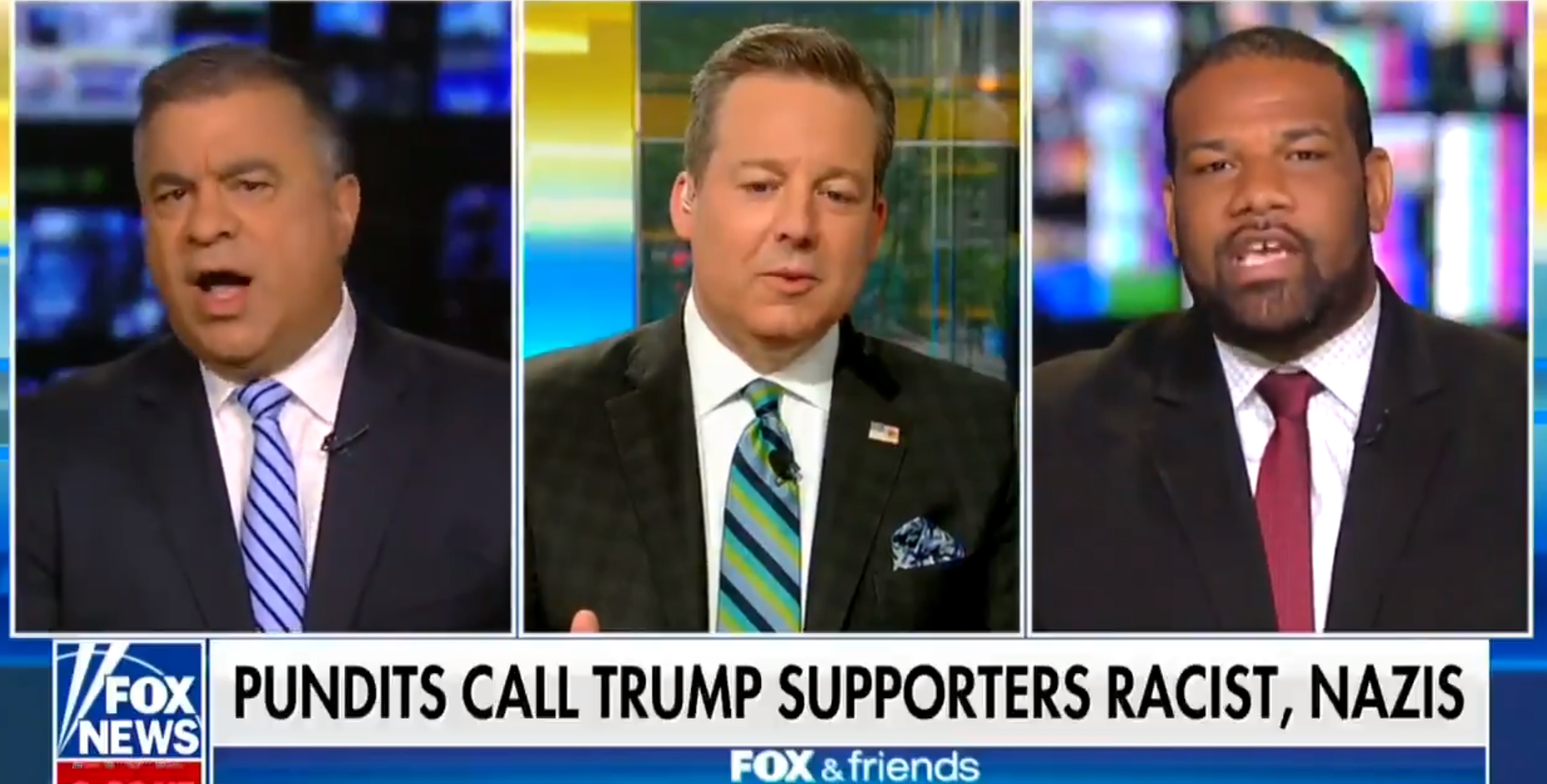 Fox commentator David Bossie apologized on Twitter Sunday for his racist comment to Democratic strategist Joel Payne during which he told him he was out of his "cotton-picking mind."
"During a heated segment on Fox & Friends today, I should have chosen my words more carefully and never used the offensive phrase that I did," Bossie said. "I apologize to Joel Payne, Fox News and its viewers."
During a heated segment on Fox & Friends today, I should have chosen my words more carefully and never used the offensive phrase that I did. I apologize to Joel Payne, Fox News and its viewers.

— David Bossie (@David_Bossie) June 24, 2018
Bossie, President Donald Trump's former deputy campaign manager, made the derogatory remarks during a discussion railing against the left for calling the president's supporters racist and likening them to Nazis.
"Let me tell you something," Payne said, responding to the slur this morning. "I've got some relatives that picked cotton and I'm not going to sit here and allow you to attack me like that on TV."
Fox News' Ed Henry subsequently issued an on-air apology.
[Image via screengrab]
Have a tip we should know? tips@mediaite.com