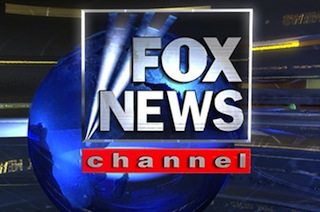 Fox News has officially responded to the news that the Department of Justice branded the network's D.C. correspondent James Rosen a "co-conspirator," tracked his movements, and obtained his personal emails as part of an investigation into whether he received secret information from government sources on North Korea.

In a statement to the press, Fox's Executive Vice President of News Michael Clemente said:
"We are outraged to learn today that James Rosen was named a criminal co-conspirator for simply doing his job as a reporter. In fact, it is downright chilling. We will unequivocally defend his right to operate as a member of what up until now has always been a free press."
Another Fox executive spoke exclusively with Mediaite and had a bit harsher assessment of the situation:
"The Obama White House is starting to make the Nixon administration look like Sesame Street."
Earlier this morning, Fox News senior political analyst Brit Hume told America's Newsroom that this "chilling" search of Rosen's private emails show the administration wants to "treat ordinary news-gathering activities of reporters from government sources as a crime."
Hume appeared on the network again later, joined by host Megyn Kelly and legal analyst Lis Wiehl, where the trio took on the case in greater detail:
Watch Shep Smith's Report below:
UPDATE: James Rosen himself has commented, telling Fox News' Special Report:
As a reporter, I always honor the confidentiality of my dealings with all of my sources.
— —
>> Follow Andrew Kirell (@AndrewKirell) on Twitter
Have a tip we should know? tips@mediaite.com