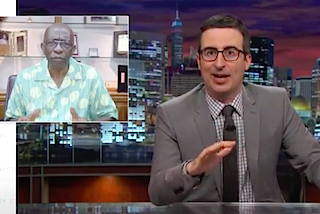 John Oliver just upped the ante in his war of videos with ex-FIFA official Jack Warner. After Warner produced a paid political ad called "The Gloves are Off" in his native Trinidad and Tobago that essentially threw since-ousted FIFA head Sepp Blatter under the bus, Oliver actually responded by airing his own piece, "The Mittens of Disapproval Are On," in that country.
Over the weekend, things escalated once again when Warner called Oliver a "comedian fool" in a new video that used as its score a YouTube video literally titled "Epic and Dramatic Trailer Music." In the final segment of Sunday's Last Week Tonight, Oliver took notice, gleefully breaking down everything he loved about Warner's approach.
"'Comedian fool?' That's not an insult, that's literally my business card," the host said. "If you really want to insult me, you've got plenty to work with here. Why not say I look like the reflection of Harry Potter in a doorknob?"
To prove that the music Warner chose "makes anything sound better," Oliver used it to score his own response. "If you really want to continue to trade shit-talking videos with increasingly high production elements, then consider your challenge accepted, my friend," Oliver said into the camera.
"Because, you have magnificent music under yours, well played," he continued. "Well, I see your music choice, and I raise you fire!"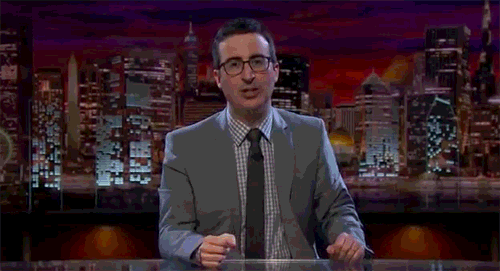 Oliver then demanded an even "more spectacular" video from Warner by next Sunday, or "I will accept your graceless defeat."
Watch video below, via HBO:
[Photo via screengrab]
— —
>> Follow Matt Wilstein (@TheMattWilstein) on Twitter
Have a tip we should know? tips@mediaite.com