Kellyanne Conway's Husband Suggests Stormy Daniels Payment Violated Campaign Finance Laws (UPDATED)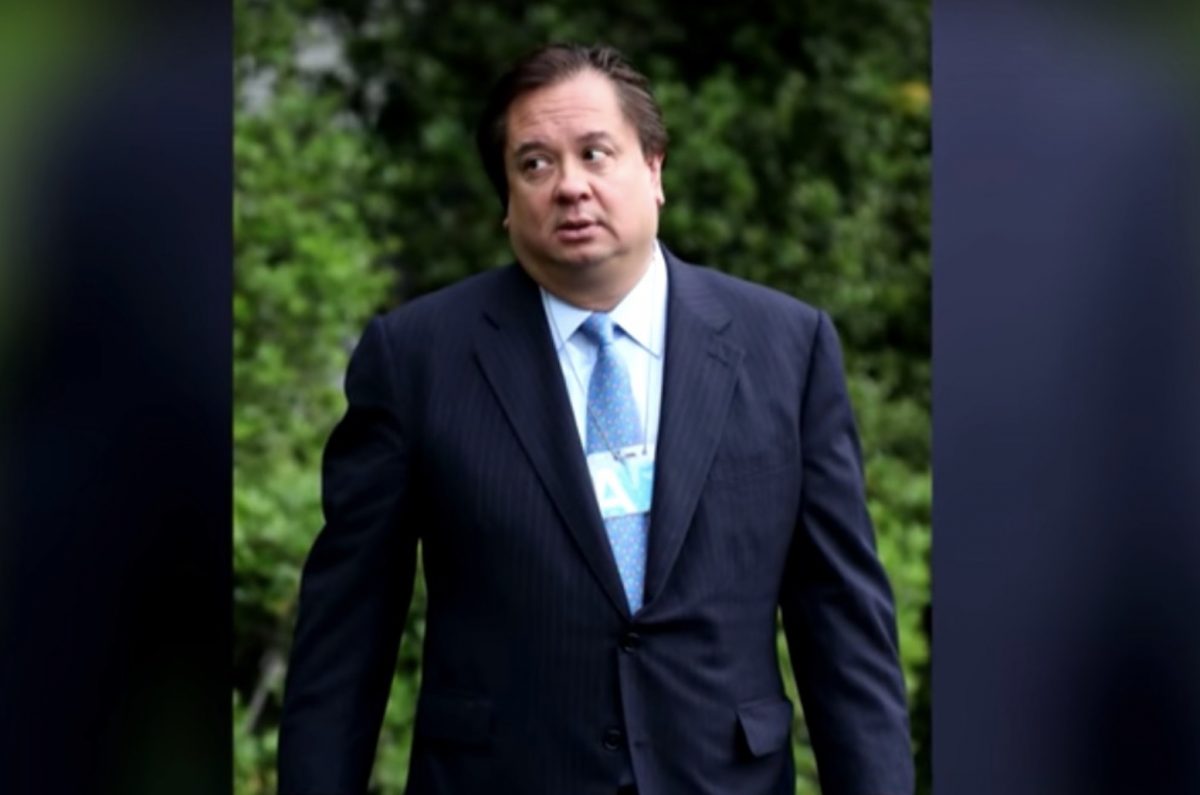 Kellyanne Conway's husband, lawyer George Conway, never shies away from a good chance to subtweet his wife's boss President Donald Trump.
And in the wake of Trump lawyer Rudy Giuliani's stunning revelation that the president repaid his personal lawyer Michael Cohen for his hush money payment to Stormy Daniels, questions have been raised over whether that payment violated campaign finance laws.
Giuliani first made the revelation on Sean Hannity's Fox News sho Wednesday night, in an attempt to dispel allegations that the October 2016 payment — made to silence Stormy's allegations of an affair with Trump — was in violation of FEC laws.
"That money was not campaign money," Giuliani said. "Sorry I'm giving you a fact now that you don't know. It's not campaign money. No campaign finance violation."
But then, on Fox & Friends Thursday morning, Giuliani indicated the payment had everything to do with the campaign:
"Imagine if that came out on October 15, 2016 in the middle of the last debate with Hillary Clinton," he said. "Cohen didn't even ask. Cohen made it go away. He didn't even ask."
In the aftermath of Giuliani's interview, George Conway tweeted out a link to the FEC's website suggesting the payment to Stormy Daniels violated campaign finance laws:
https://t.co/bsZKAUJpu3 pic.twitter.com/xJgZXrvSuT

— George Conway (@gtconway3d) May 3, 2018
The FEC law statement reads:
Personal gifts and loans
If any person, including a relative or friend of the candidate, gives or loans the candidate money "for the purpose of influencing any election for federal office," the funds are not considered personal funds of the candidate even if they are given to the candidate directly. Instead, the gift or loan is considered a contribution from the donor to the campaign, subject to the per-election limit and reportable by the campaign. This is true even if the candidate uses the funds for personal living expenses while campaigning.
The last time George was in the news, it was for his wife's heated spat with CNN's Dana Bash. The CNN anchor asked Kellyanne about her husband's errant tweets, and the White House official responded bitterly, scolding Bash for bringing her family up.
It should go without saying, however, that Kellyanne's husband publicly accusing the campaign she managed of violating finance laws is somewhat newsworthy…
LA Times reporter Chris Megerian lays out why Giuliani's remarks are significant:
Rudy Giuliani, who is supposed to be representing the president's legal interests, bolstered that case this morning on Fox & Friends.

"Imagine if that came out on October 15, 2016 in the middle of the last debate with Hillary Clinton," he said of the affair allegation.

— Chris Megerian (@ChrisMegerian) May 3, 2018
UPDATE 10:20 a.m.: Georgie is still going:
Kellyanne Conway's husband, @gtconway3d, has been seriously subtweeting the president again. pic.twitter.com/r0VmzOFlQG

— Hunter Walker (@hunterw) May 3, 2018
[image via screengrab]
—
Follow Aidan McLaughlin (@aidnmclaughlin) on Twitter
Have a tip we should know? tips@mediaite.com
Aidan McLaughlin - Editor in Chief