Mediaite Q&A: Fox News Channel's Dana Perino on Midterm Elections and Ratings Success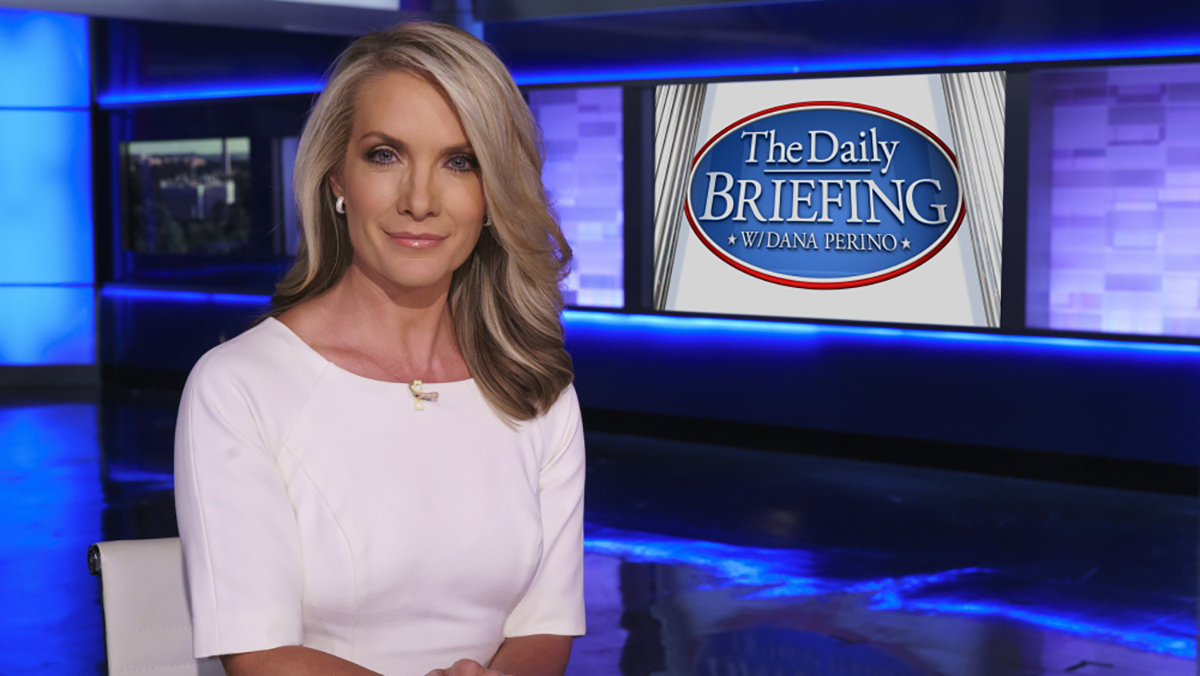 Former Bush White House Press Secretary Dana Perino has been an important presence on Fox News Channel for a while. Best known over the years for her co-hosting of the channel's popular show The Five, Perino took the helm of her own show The Daily Briefing in 2017, which in October killed in the ratings, besting time slot competition from CNN and MSNBC combined.
On Tuesday, Perino will be part of a comprehensive election coverage line-up at Fox. In addition to analysis, from show hosts, contributors, analysts, and guests, they're launching an "interactive viewing party on 'FOX Square,' the plaza directly outside of the network headquarters on New York City's Avenue of the Americas," where the network's personalities can interact with viewers as results come in.
Starting at around 6 p.m., Perino — alongside FOX News Radio's Guy Benson and Marie Harf, contributor Mollie Hemingway, and fellow network stars Chris Wallace, Brit Hume, and fellow The Five co-host Juan Williams — will begin break-in analysis and coverage of key races, bringing her considerable expertise to the stories.
We spoke with Dana Perino about the coverage, about her show, and about coverage of the election in general and overall.
This interview has been edited for content and clarity.
MEDIAITE: Your show has been killing in the ratings. In fact the whole network had a huge October and is by far the most popular cable news network. What makes Fox New Channel, and your show in particular, outperform those other two networks so dramatically? Not in a combative way, just more what it is that drives viewers to trust you and tune in like that?
DANA PERINO: It's wonderful to be a part of the Fox News lineup. The strength of the channel lasts all day, so the Daily Briefing is just a part of that. Repeatedly at Fox News, management, especially our CEO Suzanne Scott, has given me opportunities to stretch and grow – they have seen something in me that I didn't necessarily see in myself. I hope viewers and my guests appreciate the context and behind the scenes explanations I can help provide based on my White House and Capitol Hill experience. I also try to utilize our news reporters as much as possible – they're incredibly good at what they do. I love news and The Daily Briefing is a show I'd watch. Then two hours later, I join my colleagues on the five for some analysis and laughs – that's a pretty good day's work.
MEDIAITE: President Trump, it seems, has been able in the last few weeks to choose at will what not just his administration or GOP candidates are discussing, but what dominates conversation in the media. With issues like healthcare, the economy, taxes, and even gun control on the table, and major events including the confirmation of Brett Kavanaugh, the mass shooting in Pittsburgh, the Iran sanctions … the focus for most of last week was on illegal immigration. You were a White House press secretary, now you're in the media. How does he do that? And how does that effect the midterms?
PERINO: When you have the bully pulpit, you can drive the topic. Any president can do that, any president is able to bring attention to the thing he wants to dominate the conversation. And look, it's interesting. Now that I'm in media, and I have been for about nine years … it is a great time to be in news, okay, that's for sure. It's exhausting in many ways, but it's also terribly exciting. And I think that the closing arguments going into the midterms reflect President Trump's instincts. And the Democrats .. not just their instincts but they're very, very focused on the polling early on that showed them healthcare was the number one concern of their voters. They're exceedingly disciplined about that.
MEDIAITE: Do you think that's working for them?
PERINO: We'll see, we'll see. I think it has helped them keep the races competitive. It has helped put the Republicans back on their heels a bit. Republicans ran on healthcare in 2010, 2012, 2016 … all the way back to Hillarycare in 1994. The country has been talking about healthcare for a long time and I think the Republicans didn't anticipate being on defense on that this election. It might not matter, there's a wide variety of potential outcomes on Tuesday.
MEDIATE: So who is going to win?
PERINO: I say stay tuned and let's find out. There are so many different ways it could go, and so many competitive races. Even late last week the Senate, which was viewed as a likely Republican win, was in question from some analysts. The Fox News voter analysis effort is very cool, it's very different from just exit polling.
MEDIAITE: You know conventional wisdom is that the polls have recently not been indicative of the wins.
PERINO: Well that is debatable, as Nate Silver said last week, a fifteen-percent chance is still a chance. So there is a misplaced emphasis, but once we get the Fox News voter analysis data, it's going to be amazing to look through. Because they're not interviewing voters that leave the polling place, they're actually doing interviews of people from the Saturday before the election through the end of election day, and it's up to 120 thousand people they're going to communicate with. That's going to be so much data to churn through.
PERINO: I do think one really interesting thing I'm going to keep my eye on, and that's what's happening in the rust belt in this midterm. They had a lot of counties and voters that were Obama voters that decided in 2016 they were going to vote for Trump. So they were Trump voters, but are they Republican voters? I think that remains to be seen. And I'll be keeping an eye on that in our Tuesday night coverage.
MEDIAITE: Republicans seem to feel confident that the Senate stays Republican, and Democrats seem to believe they'll take the House.
PERINO: You know, I wake up every day with a different feeling about how it will turn out, which is why I don't have strong predictions, but one thing that's different for me now than it was in the past, when I worked in the White House or even in my first year or two outside of government… I'm an observer now. And I actually kind of like that at this point in my career. It's just fascinating to watch and to read. There are longer term trends that I'm very interested in, but I'm also interested in this election, and what happens right after. We'll be off to the races.
MEDIAITE: I want to ask you at least one non-political question. I always see people on Twitter asking about your dog, Jasper. They send pictures of their dogs and ask if they're the same breed. I have to ask… what breed is he?
PERINO: He is a Hungarian Vizsla, and believe it or not he is going to be seven years old in April. Jasper's really grown up on Fox News.
MEDIAITE: And on Twitter right?
PERINO: And on Twitter. You know one thing I've found is that dogs are the great neutralizer in political debates. So if you go to the dog park, we don't talk politics, we talk about our dogs.
MEDIAITE: Maybe we can get Ted Cruz and Beto O'Rourke to have a dog date.
PERINO: They might have to.
MEDIATE: Do you have a prediction in that Texas Senate race between Ted Cruz and Beto O'Rourke?
PERINO: I don't have any predictions. I'm not making any predictions. I read and listen to what people say, and Colin Reed, who used to be with America Rising, months ago said that Texas is the "fool's gold" for Democrats. But then last week, Jennifer Duffy of The Cook Political Report, said that she wouldn't be surprised if Tennessee or Texas went Democrat in the senate race. So I'm listening to smart people, and I'm willing to wait and see how things turn out on Tuesday night with all of my fabulous colleagues here at Fox News. It's going to be like a slumber party with no sleep out here.
MEDIAITE: Alright, can you give one prediction? Are you predicting a late night?
PERINO: I think no matter what it will be a late night, but I will tell you this … if it's an early night for calling the House, then the Democrats have probably had a very good night.
—
[Featured image via screengrab]
—
Follow Caleb Howe (@CalebHowe) on Twitter
Have a tip we should know? tips@mediaite.com