MTP Daily Makes Parody 'Oblivia' Commercial for People Dealing With Trump News Fatigue
WATCH: Studies show that people are overwhelmed by constant breaking news. Now there may be a cure! #MTPDaily pic.twitter.com/jiCT0GPm90

— Meet the Press (@MeetThePress) June 6, 2018
In a light-hearted segment on MSNBC on Wednesday, Chuck Todd touted a cure for the 24 news cycle dominated by Trump news.
"I'm obsessed with the constant barrage of news happening all around us," Todd began, before noting that among both Republican and Democrats the majority are "utterly worn out" by the barrage of Trumpian tidbits.
"Can you blame them? If only there was something that could help," Todd continued on, prompting a dramatic fade out to the faux ad.
"Feel like your old self again, before the news took over everything," the corny fake drug ad claims, before warning, that while Oblivia may be good, there are some people Oblivia can't help like those that suffer from P.O.T.U.S. or "Persistent Overactive Twitter Utilization Syndrome."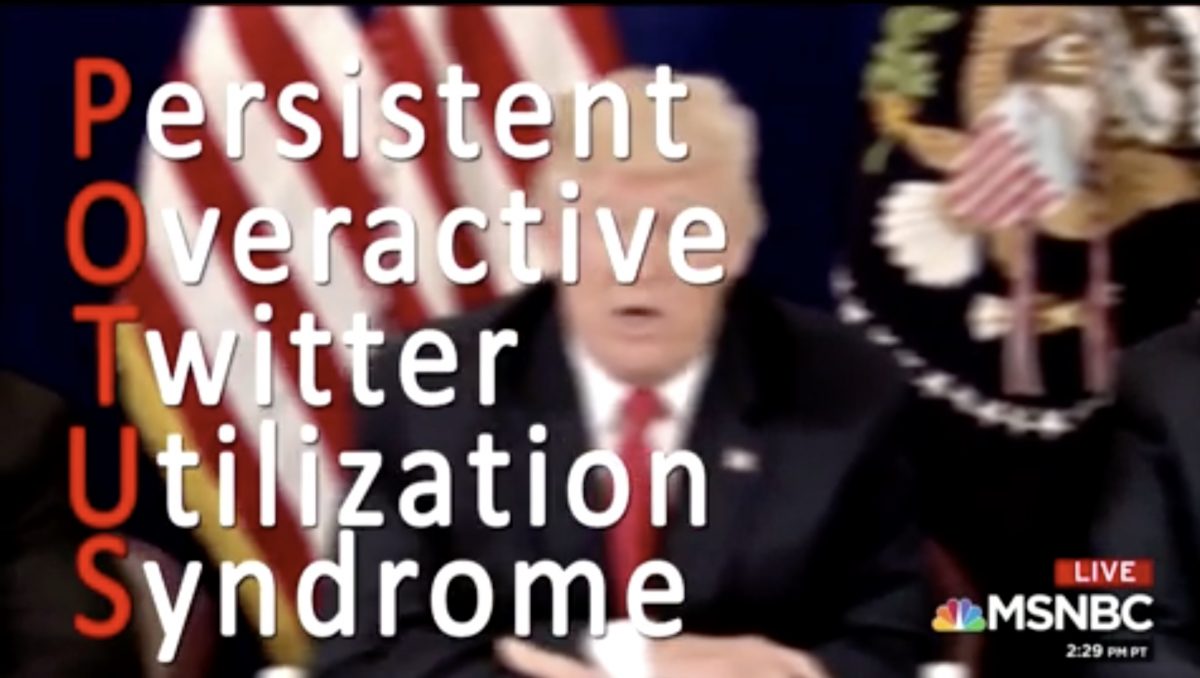 There are also side effects of "Oblivia" including "involuntary smiling" and "atrophied smartphone thumb."
"Don't let breaking news break you!" the fake ad, which includes a small print warning that it is just a parody, concludes.
Then, bringing the hokey-fest to an end, Todd, after saying that they just had to have some fun with their fauxmercial, told viewers to "consult your doctor if your elation lasts more than four hours."
Watch above, via MSNBC
[image via screengrab]
Have a tip we should know? [email protected]