Nancy Grace's Focus On Casey Anthony Trial Attracts Huge Audience–On Air And On Social Media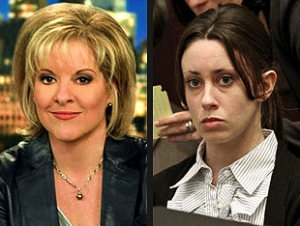 The murder trial of Casey Anthony has drawn huge ratings for HLN, which has featured extensive live coverage of the trial, and by far the biggest beneficiary has been HLN's Nancy Grace. Last Thursday, Grace's 8 p.m. hour was the second-highest-rated hour in all of cable news, after Fox's Bill O'Reilly, with nearly 1.8 million viewers. But all those viewers aren't just watching the story–they're engaging via social media.
"As the Casey Anthony trial has captured the attention of the American public, it's not surprising to see an enormous social media conversation build around those daily proceedings," said Scot Safon, HLN's general manager and executive vice president. "Given the groundbreaking work she has done on this case from Day One, it is not surprising that Nancy Grace has become the essential voice in that conversation."
Since the start of the Anthony trial, which Grace has covered in one form or another for years, Grace's twitter account, @nancygraceHLN has picked up more than 20,000 new followers. Her Facebook page has added 10,000 new fans and 76,000 new likes.
According to HLN, visitors to CNN and HLN web pages featuring Nancy Grace content have jumped 166 percent–and viewership of Nancy Grace video online is running 127 percent higher than average.
Grace has become so identified with the trial, she's become a focus of the defense. According to People, "the defense has been openly critical of Grace, repeatedly calling her show 'The Nancy Grace Entertainment Show.' The criticism doesn't bother Grace. 'They will do and say anything,' she says simply."
Have a tip we should know? tips@mediaite.com