Roger Stone Gripes About 'Legal Proctological Examination': This Has Been Hell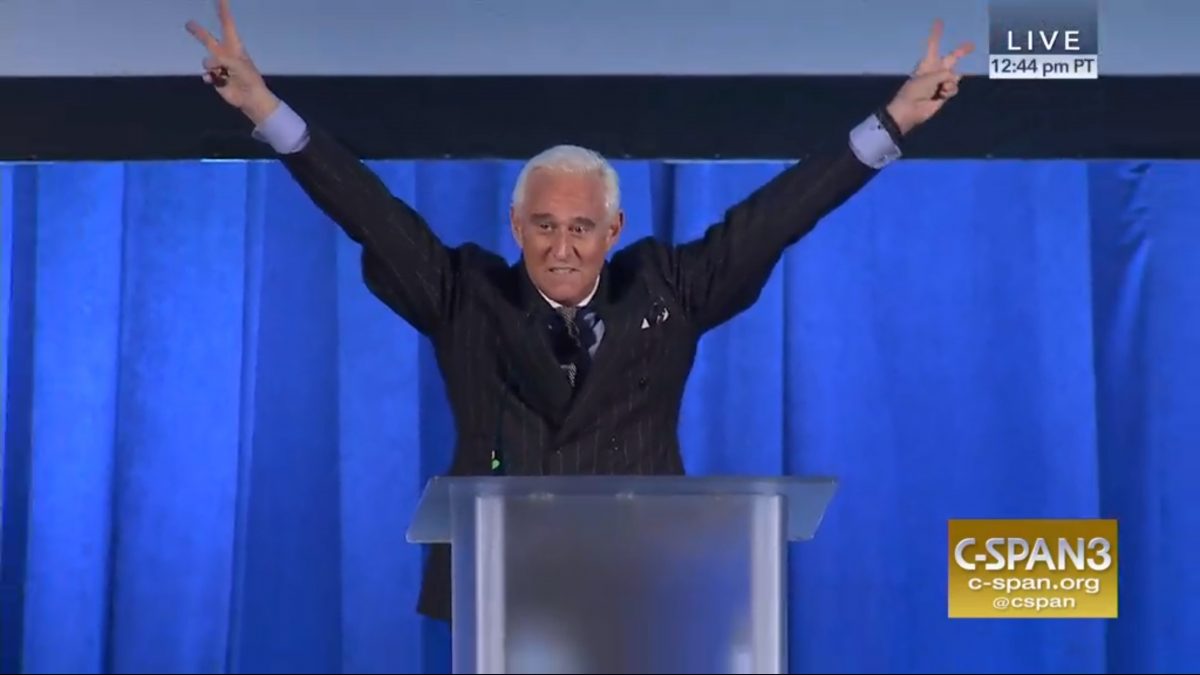 In an indignant airing of grievances Thursday, Roger Stone delivered a speech at a conservative gathering in Washington, griping about being under Special Counsel Robert Mueller's microscope.
"Few Americans, I think, could withstand the legal proctological examination that I have been under for the last two and a half years," he told a crowd of attendees at the American Priority Conference, which, judging by C-SPAN footage, appeared to be under 50 people large.
"This has been two and a half years of hell," he continued, complaining about the special counsel's investigation into Russian meddling in the 2016 election. To Stone, it remains nothing more than a "witch hunt," a phrase repeated time and again by President Donald Trump to whom Stone was an informal adviser.
"I also know that Mr. Mueller and his strike force have examined every aspect of my life," Stone said. "My personal life, my family life, my social life, my business life, my political life, my sex life. FBI agents have been seen rummaging through my garbage. My cleaning lady was interviewed by the Federal Bureau of Investigation."
Stone is accused of having been aware of WikiLeaks' Democratic National Committee email dump before it occurred, raising questions over his potential contact with the hacking group. Still, he maintains he knew nothing, suggesting that he is undeserving of the intelligence community's close attention.
"What does any of that have to do with Russian collusion?" he asked at the conference, claiming Mueller's work to be "about perjury traps and trumped up process crimes."
Watch the full speech here via C-SPAN.
Have a tip we should know? tips@mediaite.com