Trump Reportedly Didn't Read Mattis' Resignation Letter, Grew Angry When He Saw it on Cable News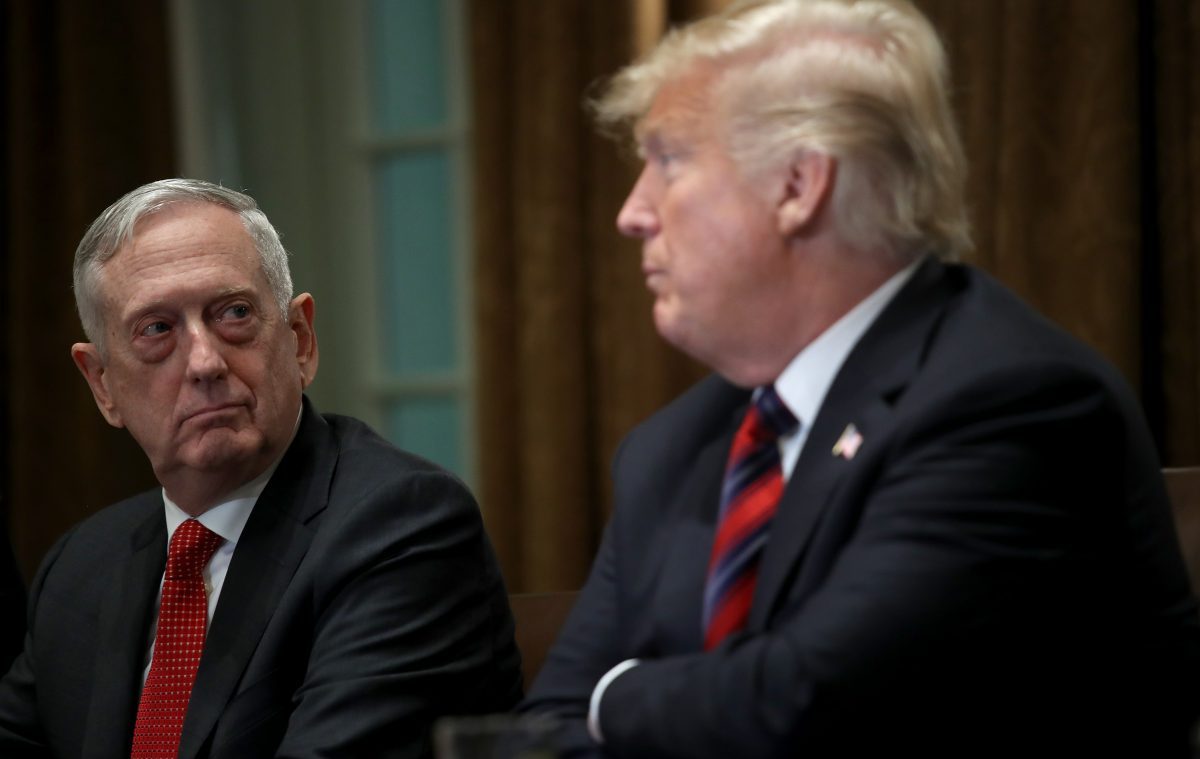 President Donald Trump didn't read the resignation letter of Defense Secretary James Mattis, and only found out it was critical of his worldview after watching the news, per a New York Times report.
Mattis was supposed to resign at the end of February, but Trump announced in a bitter tweet on Sunday that he would be leaving the administration effective January 1.
According to the Times, two hours after Mattis handed his resignation letter to the president, Trump issued his tweet tweet announcing Mattis was retiring "with distinction" at the end of February.
Trump hadn't read the letter, which contained a sharp rebuke of his own world view. That "became apparent to the president only after days of news coverage," per the Times.
"The president grew increasingly angry as he watched a parade of defense analysts go on television to extol Mr. Mattis's bravery, another aide said, until he decided on Sunday that he had had enough," the Times reported. Mattis, according to the paper, resigned "in large part" because of the president's abrupt decision to withdraw troops from Syria and Afghanistan.
Trump announced that deputy defense secretary Patrick Shanahan will take over the job. "He will be great!" Trump tweeted.
I am pleased to announce that our very talented Deputy Secretary of Defense, Patrick Shanahan, will assume the title of Acting Secretary of Defense starting January 1, 2019. Patrick has a long list of accomplishments while serving as Deputy, & previously Boeing. He will be great!

— Donald J. Trump (@realDonaldTrump) December 23, 2018
[Image via Getty]
Have a tip we should know? tips@mediaite.com
Aidan McLaughlin - Editor in Chief