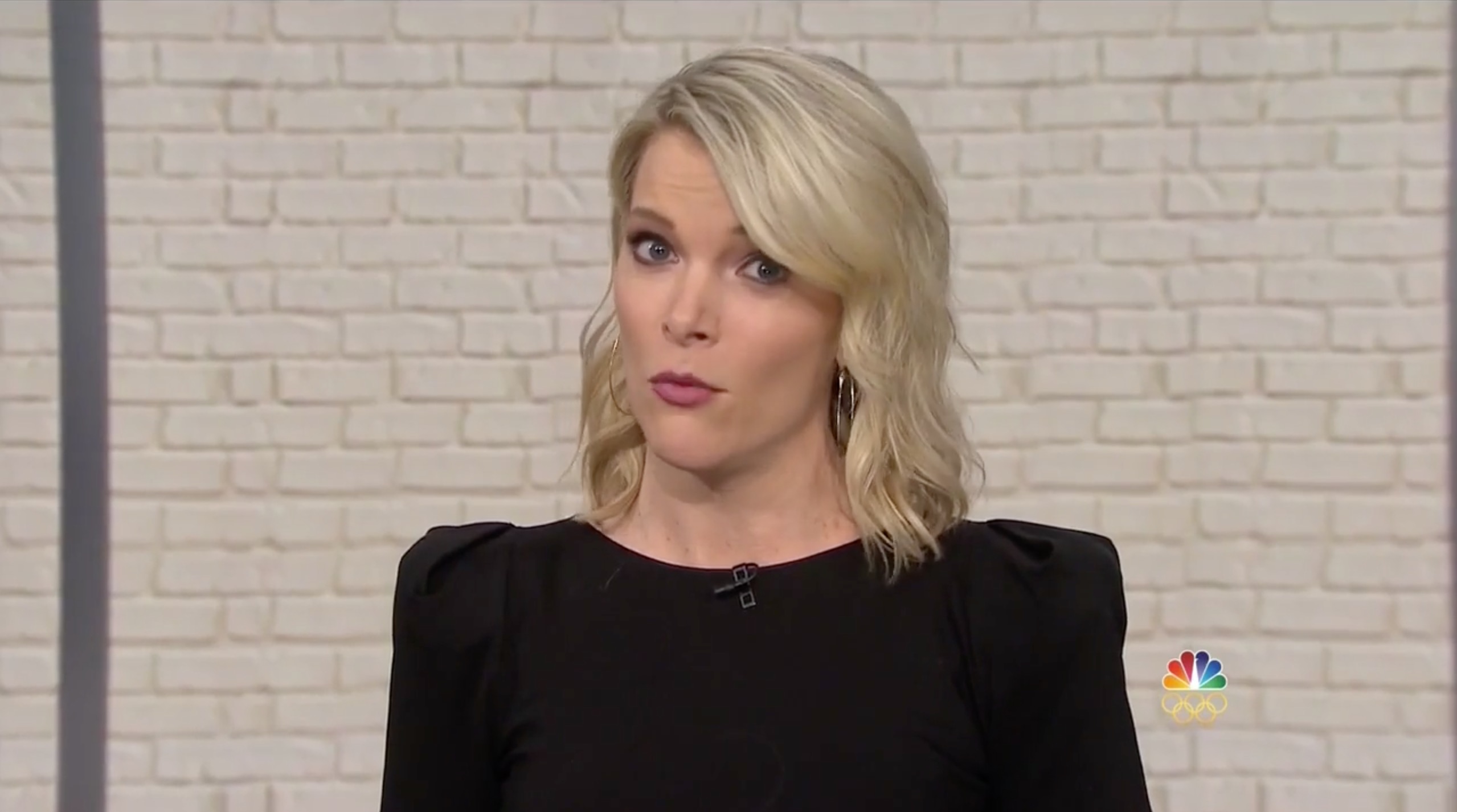 Megyn Kelly sent shockwaves on Monday when she responded to Jane Fonda's repeated jabs at her over a question she asked during a sit down months ago regarding Fonda's not-so-secret history of plastic surgery. Sure, it was an awkward moment for the actress, but as Kelly made it clear, Fonda has spoken publicly about her cosmetic work for years. And it obviously struck a nerve with Kelly when Fonda mocked her last week on The Today Show.
It's no secret that Kelly has had a bumpy tenure so far at NBC. Between her magazine show's poor ratings, the inner network gossip, about a supposed 'toxic' work environment, things could be going smoother. And her now-escalated feud with Fonda has received new criticism (primarily from those on the left).
The reality is… she deserves praise and encouragement.
Kelly launched into a brutal takedown of Fonda on her show Monday, slamming her "moral indignation" as hypocritical by invoking the "Hanoi Jane" nickname she earned after criticizing American troops during the Vietnam War. Kelly noted how Fonda posed in a photo on an anti-aircraft gun that was used to shoot down Americans and how she called POWs "hypocrites and liars" and deemed their torture "understandable."
Sure, Fonda has tried to distance herself from her "Hanoi Jane" past. But Kelly's criticism is totally fair game, particularly on the issue at hand: Fonda's seeming hypocrisy about when and how discussions of plastic surgery are warranted. And while avoiding conflict in the public arena is always the safer option for a morning show host, Kelly had every right to defend herself, especially since Fonda has been belittling her over and over and over again in various interviews.
Most of the time, we see "Bubbly Morning Show Host" Kelly on her NBC show. However, every so often we see the classic "Confrontational" Kelly. Whether she's going after Donna Karan for defending Harvey Weinstein, or taking on her former colleague Bill O'Reilly over his misconduct allegations, it's "Confrontational" Kelly where we as viewers are exposed to her raw emotion, honesty, and above all, authenticity — traits that catapulted her career in the first place.
Megyn Kelly made a name for herself at Fox News not just for her news analysis but for her no-nonsense, prosecutorial style of interviewing. She had heated exchanges with conservatives and liberals alike, and during the 2016 election she held both Donald Trump and Hillary Clinton's feet to the fire, something few in the media were capable of pulling off. So it was no coincidence that she became the #2 most watched host in cable news in the country. She was a star because she was being true to herself.
But ever since she left Fox News and joined NBC, it's almost as if she's been shackled by the new format of her show. She made a choice early on that her daytime talkshow would avoid politics — a rule she largely still stands by. And while her show has become a powerful platform for #MeToo victims in recent months, I still miss the heated debates she moderated between pundits, as well as her hard-hitting monologues examining the world of politics on The Kelly File.
I've said it before and I'll say it again: television doesn't need another Oprah Winfrey; it needs a Megyn Kelly. and not just the "bubbly" one she's been trying to sell us for the past several months. She should embrace those gut instincts that launched her into television stardom. It's time for her to stop playing nice and continue ruffling some feathers.
This is an opinion piece. The views expressed in this article are those of just the author.