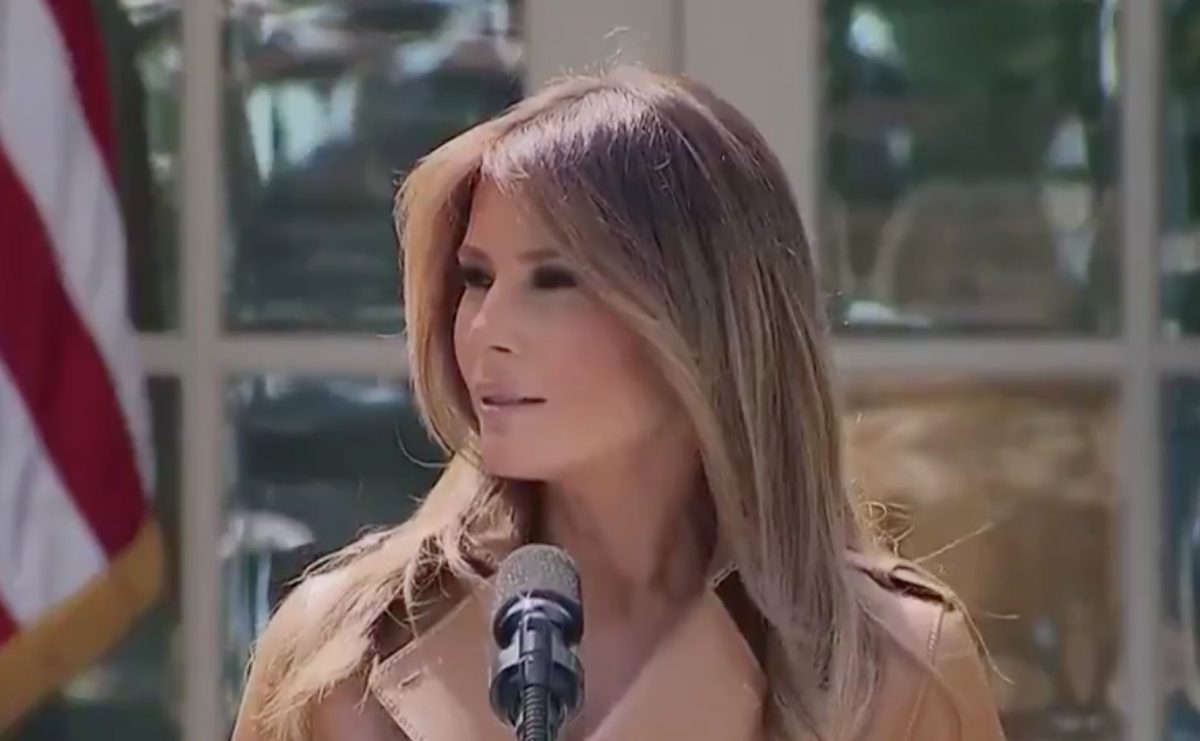 Melania Trump was met with protestors bearing signs aimed pointedly at her husband, President Donald Trump, as she arrived in Malawi as part of her tour of Africa.
According to an AP report, the first lady was "joyously welcomed at the airport" by a troupe of women singing and dancing, but "a few signs of protest were afoot, too, as President Trump is not widely seen as a friend of Africa."
Along the route Melania's motorcade took to the ambassador's residence, people held signs saying "#MELANIATOO" with the "ME" in bold. Another sign reportedly said "Welcome to Malawi. #NOTASHITHOLE!"
It was reported earlier this year that Trump derisively referred to Africans as "people from shithole countries" in an Oval Office meeting.
As AP notes, the trip to Africa marks Melania's "first extended international tour as first lady." The tour kicked off on Tuesday in Ghana, with stops in Malawi and Kenya before the final stop in Egypt.
Have a tip we should know? tips@mediaite.com
Aidan McLaughlin - Editor in Chief