Trump Claims There Are '100 Pictures' of Mueller and Comey 'Hugging and Kissing Each Other'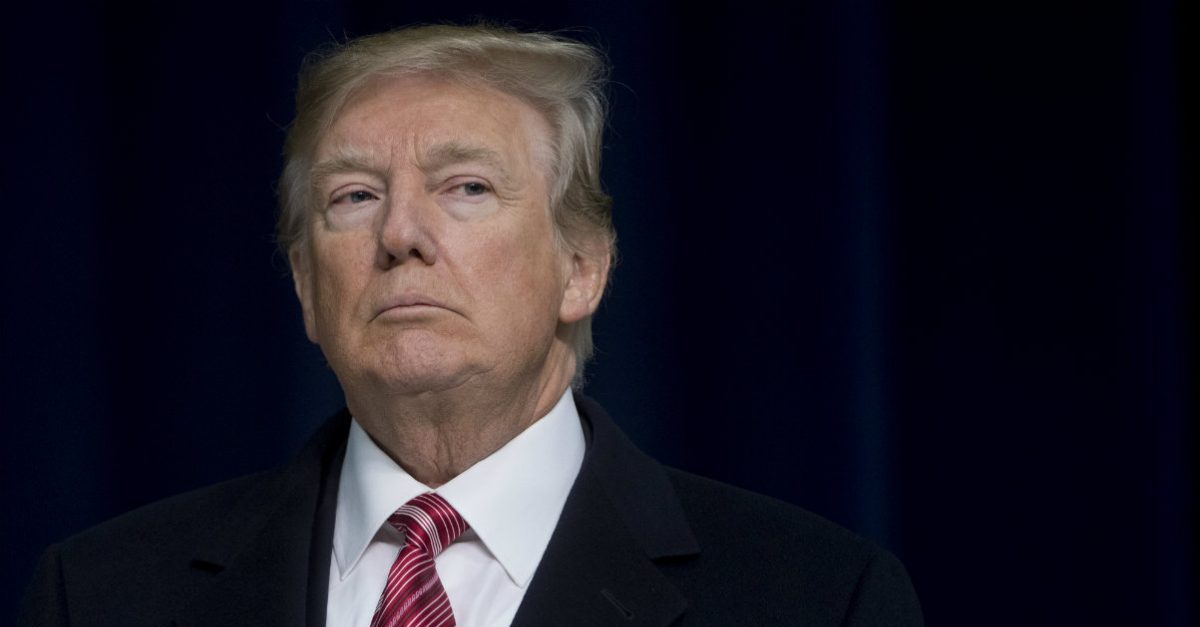 President Donald Trump claimed in an interview that there are "100 pictures" of Special Counsel Robert Mueller and former FBI Director James Comey "hugging and kissing each other."
Trump spoke to the Daily Caller on Wednesday, and the website released a full transcript of the interview on Wednesday morning.
At one point, Trump called Mueller's probe into Russian interference and his campaign "an illegal investigation" that "should've never been started."
The Daily Caller asked Trump about his interview with Mueller to serve as FBI Director and asked the president why he didn't give him the job.
"But I had a business dispute with Mueller before that," Trump replied. "I had a real business dispute."
He continued:
"And he's Comey's best friend. And I could give you 100 pictures of him and Comey hugging and kissing each other. You know, he's Comey's best friend. How can you possibly have a man who is that, and then somebody from his law firm came out and said, 'I can't believe they picked Mueller. He hates the president. He hates the president.' So that's four things, that's four, then you have the conflicts of the people — you know I call them the 17 angry Democrats, I guess they're being lowered down now. It's incredible when you look at Weissman and all these people. Some of the people work for the Hillary Clinton foundation. It's an incredible thing. Honestly, people are very angry about it. People that love our country are very angry about it. So, I consider it to be an illegal investigation. It should've never been allowed to have happened."
Trump fired Comey as FBI Director in 2017, causing an uproar and raising questions over whether he tried to obstruct justice in the Russia investigation.
It is not clear, in the slightest, what Trump means by his claim that he could give the Caller "100 photos" of Comey and Mueller "hugging and kissing."
[photo via Getty Images]
Have a tip we should know? tips@mediaite.com
Aidan McLaughlin - Editor in Chief