Russian Banker: Jared Kushner Met With Known to U.S. Officials as 'Putin Crony'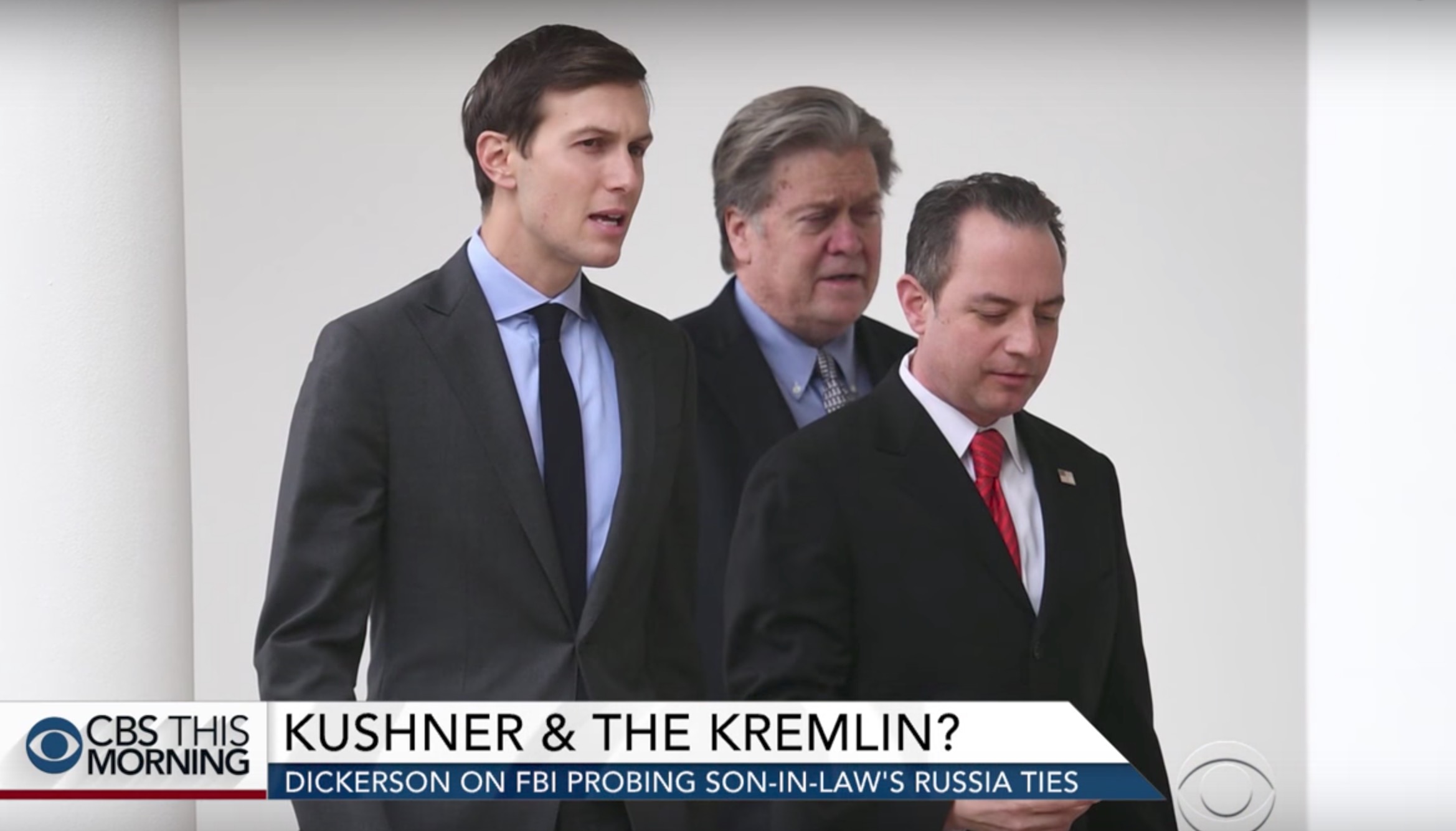 White House senior advisor Jared Kushner reportedly met with a Russian banker known as a "Putin crony" to U.S. intelligence officials.
Following reports that President Donald Trump's son-in-law attempted to set up a secret backchannel with the Kremlin, an NBC News story reports that the Russian banker Kushner met with in December is known to U.S. officials as "a graduate of a 'finishing school' for spies who was often tasked with sensitive financial operations by Putin."
According to NBC:
Sergey Gorkov, 48, graduated from the FSB Academy, which was chartered in 1994 to educate Russian Intelligence personnel. He has long served Russian President Vladimir Putin in critical economic roles. Most recently, Putin chose him to head of the state-owned VneshEconomBank (VEB). As the Russian state national development bank, VEB has played a critical role in blunting the impact of U.S. sanctions against Russia by finding other sources of foreign capital.
The news comes as NBC reports Kushner is "under FBI scrutiny" for alleged ties between the Trump campaign and Russia, while he was a senior advisor to the president's campaign.
While the details of the investigation into Kushner remain under raps, "congressional aides have said they would like to question Kushner about a meeting Kushner had with Gorkov in December 2016."
"Both the White House and VEB confirm that Kushner and Gorkov met at a banking 'road show,'" and the Trump administration "characterized the meeting as part of Kushner's role as a transition adviser and conduit for the State Department," while Gorkov described it as a "business meeting."
[image via screengrab]
—
Follow Aidan McLaughlin (@aidnmclaughlin) on Twitter
Have a tip we should know? tips@mediaite.com
Aidan McLaughlin - Editor in Chief