Aerosmith's Steven Tyler Sends Cease-and-Desist Letter to Stop Trump Playing His Music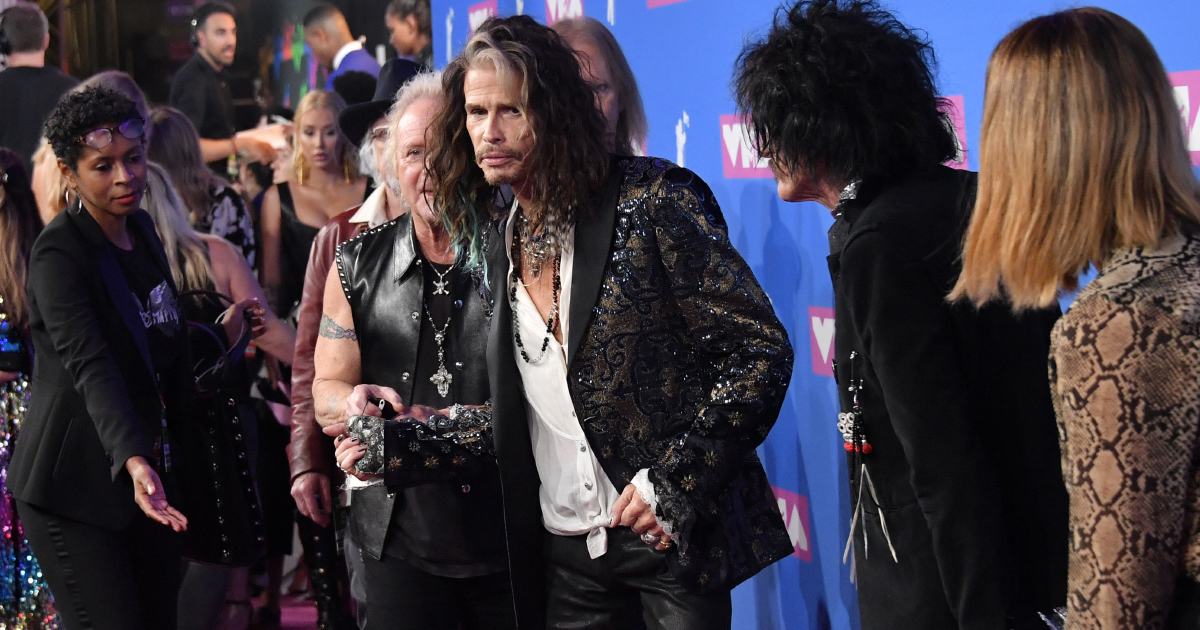 Rocker Steven Tyler  is once again insisting that President Donald Trump stop playing Aerosmith music at his rallies. In West Virginia on Tuesday, Livin' on the Edge was played just one day after the band took the stage to close out the VMAs.
In fact, more than simply insisting, the Aerosmith lead singer gave a cease-and-desist letter to Trump this week.
Tyler's attorney Dina LaPolt sent the letter accusing the Trump team of willful infringement for broadcasting the song.
According to Variety, the letter cited the Lanham Act which prohibits "any false designation or misleading description or representation of fact … likely to cause confusion … as to the affiliation, connection, or association of such person with another person."
LaPolt also said in the letter that playing the song during a Trump rally also "gives the false impression that Tyler is endorsing Trump's presidency."
It is also not the first time Trump has had a flap over playing an Aerosmith song at a rally.
Back in 2015, Trump played the song Dream On, prompting a similar cease-and-desist letter.
Tyler also penned an op-ed for HuffPo pointing that asking Trump not to use the song Dream On was more about copyright infringement not politics.
"My intent was not to make a political statement, but to make one about the rights of my fellow music creators," Tyler wrote in 2015. "I've been singing this song for a while now."
Back then, Trump responded to Tyler not wanting him to play his songs with a Twitter rant.
This time around, Trump — who presumably has bigger fish to fry these days than a beef with Aerosmith — has not yet responded to Tyler's demand the president stop playing his songs.
—
(Featured Photo by Mike Coppola/Getty Images for MTV)
Have a tip we should know? tips@mediaite.com