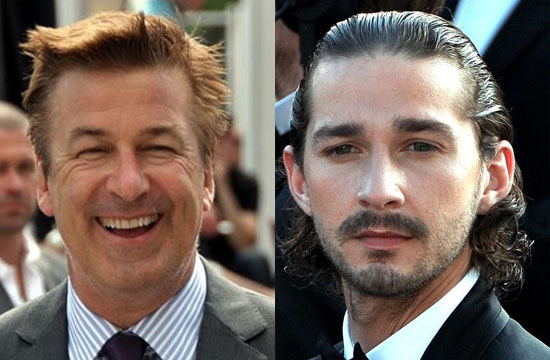 We knew it! We knew that Tina Fey hooked Alec Baldwin onto cooking shows! What else explains the extended metaphor involving celebrity chefs that he used to differentiate between theater actors and film actors, and probably definitely meant as a swipe at Shia LaBeouf?
The background on this brouhaha: Alec Baldwin and Shia LaBeouf were costars in a Broadway play, when LaBeouf abruptly left the production. Though he blamed "creative differences", it soon became apparent that he was basically being huffy about working with Baldwin. After reading some of LaBeouf's non-apology apologies, as well as a series of petulant tweets, Vulture had to ask Baldwin: what did the 30 Rock actor think about Shia's claim that "the theater belongs not to the great but to the brash"?
"I can tell you that, in all honesty, I don't think he's in a good position to be giving interpretations of what the theater is and what the theater isn't," Baldwin responded, explaining that the theater takes time and care, damnit, before continuing:
And many film actors, though, who are purely film actors, they're kind of like celebrity chefs, you know what I mean? You hand them the ingredients, and they whip it up, and they cook it, and they put it on a plate, and they want a round of applause. In the theater, we don't just cook the food and serve it. You go out in the garden and you plant the seeds and you grow it. You know, it's a really very, very long, slow, deliberate — it's the opposite of film acting. It's a much more intensive and kind of thoughtful process. And there are people who that's just not their thing.
To say nothing of the fact that in the theater, one literally stands around and bows, soaking in minutes of applause, while film actors simply roll on home to their Beverly Hills mansions and wait for niceties in the form of piles of cash, we'll go with this metaphor and raise Baldin an analogy:
Alec Baldwin : Alice Waters :: Shia LaBeouf :
1) Sandra Lee
2) Guy Fieri
3) Bobby Flay
4) All of the Worst Cooks In America
5) Josie Malave-Smith
[Vulture via Grub Street]
Have a tip we should know? tips@mediaite.com