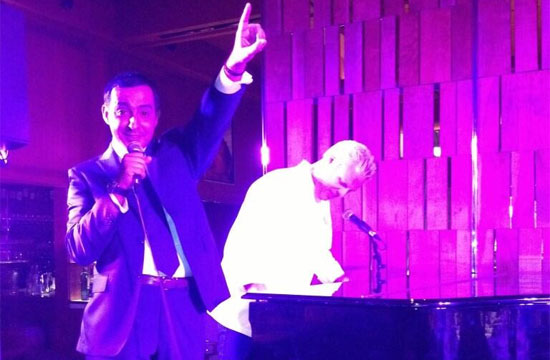 April Fool's pranking is thought to be part of a grand tradition dating back thousands of years, to the ancient Roman holiday of Hilaria, which celebrated the resurrection of the Roman god Attis. Prank! No one celebrates Attis's resurrection now. It's all about the Jesus. But the internet sure loves April Fools' day. Here are some of the best celebrity chef pranks from around the web:
R-I-P-E-R-T, Find Out What It Means To Me:
Today @lebernardinny is closed.Ben &Myself Will sing for the birthday lunch of Aretha FranklinC pic of AM rehearsal twitter.com/ericripert/sta…

— Eric Ripert (@ericripert) April 1, 2013
Chakakhan is also @lebernardinny for her birthday w Aretha Franklin.Tweeting live now the welcoming w hostesses… twitter.com/ericripert/sta… — Eric Ripert (@ericripert) April 1, 2013
We keep our day jobs @lebernardinny April Fools!!!(see last 2 tweets) — Eric Ripert (@ericripert) April 1, 2013
Wow! Jamie Oliver's A Big Boy Now: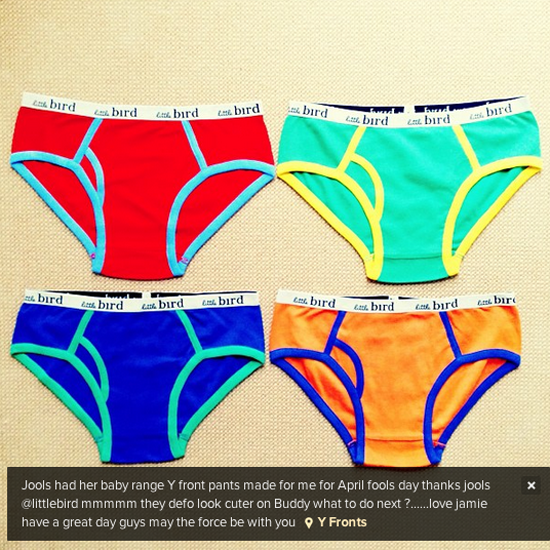 The Worst April Fool's Prank, Ever, Even Though It Was From Last Year, Just Shut Up Rocco:
Woke up & had a Triple Cream Protein Shake w choco syrup 2 start the day! April Fools! Any1 playing jokes on friends 2day? RT & let me know — Rocco DiSpirito (@roccodispirito) April 1, 2012
The Other Worst April Fool's Prank, Ever, In A Buzzkill Sort Of Way
There are thousands of starving children in the world. APRIL FOOLS! There are millions.

— rachel lichtman (@DJRotaryRachel) April 1, 2013
Seamless Makes Eating Alone At Home In Pajamas That Much Better
Seriously, That Strip Club Would Be The Best Place To Host A Spike Mendelsohn Restaurant:
The House, the seedy strip club at 3530 Georgia Avenue NW, is closing, to be replaced by a Spike Mendelsohn strip club-themed French restaurant and cocktail lounge called the Champagne Room.

The place sounds pretty great, it's going to keep the same general layout as the House, with a big main stage and tables around it, and there will be Moulin Rouge-style stage shows.
Have a tip we should know? tips@mediaite.com